PSU NEWS
First Green Hydrogen Fuel Cell Bus Inaugurated in New Delhi
With Hydrogen, India's foray into Clean & Green Energy is nothing less than revolutionary: Shri Hardeep Singh Puri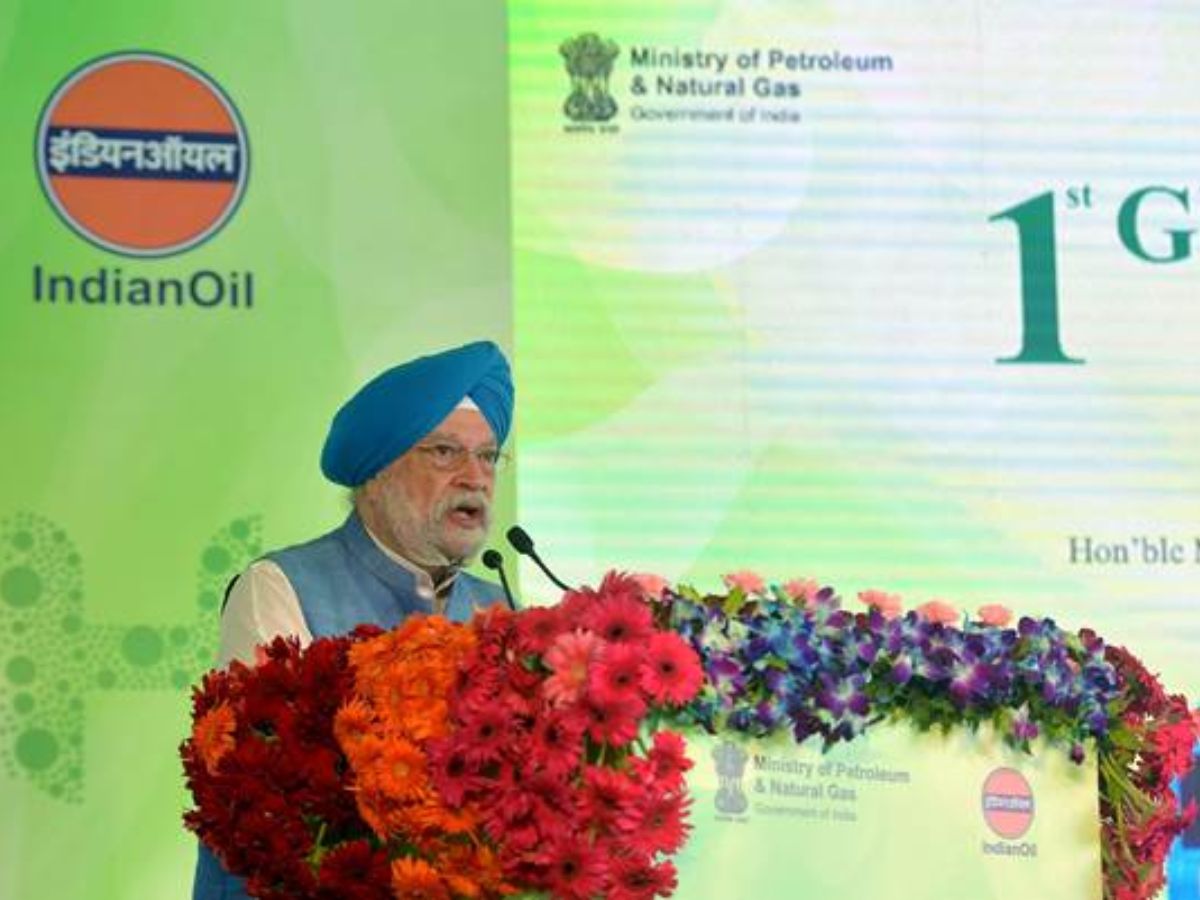 New Delhi: Union Minister Hardeep Singh Puri flagged-off 1st Green Hydrogen Fuel Cell Bus from Kartavya Path, New Delhi. The Minister flagged off this bus in presence of young school children, officials and media persons, he explained the concept of Hydrogen and the benefits of using it as the fuel for future.
Marking the green hydrogen powered buses as a game changer for the city transport in the Country, Shri Hardeep Singh Puri complimented IndianOil for undertaking this collaborative approach along with Tata Motors for development of indigenous solutions pertaining to Fuel Cell and hydrogen infrastructure in the country.
Read Also :
REC CMD delivers engaging address on 'Financing options for energy transition'
Reiterating Prime Minister's vision that not only will green hydrogen be the basis of green growth through green jobs but it will also set an example for the world towards clean energy transition, "Addressing the nation from the ramparts of the historic Red Fort in Delhi, Hon'ble Prime Minister announced self-reliance in energy production through a mix of electric mobility, gas-based economy and taking Green Hydrogen on Mission mode," said Union Minister of Petroleum & Natural Gas and Housing & Urban Affairs Shri Hardeep Singh Puri, addressing on the occasion of flagging-off 1st Green Hydrogen Fuel Cell Bus from Kartavya Path, New Delhi.
Shri Rameswar Teli, Minister of State for Petroleum and Natural Gas & Labour and Employment; Shri Pankaj Jain, Secretary, MoP&NG, Shri S M Vaidya, Chairman, IndianOil were also present on the occasion.
Speaking about the Government's ambitious plans on clean and green energy, Shri Hardeep Singh Puri said that emerging fuels like hydrogen and bio-fuels shall account for 25% of global incremental energy demand growth over the next two decades. "With one of the largest synchronous grids in the world, we have achieved 'One Nation-One Grid-One Frequency', and would soon be global champion in production and exports of Hydrogen and is set to emerge as the Hub for green hydrogen", he added.
Read Also :
Hardeep S Puri review developed facilities at consecrated Namo Ghat
Speaking on the occasion, Shri Rameshwar Teli said, "The Green Hydrogen Mission which aims to establish a Green Hydrogen ecosystem in India, is on a developmental and progressive path. Hydrogen will be a key player in the transition to a carbon-free economy and will help mitigate climate change. Today's launch will certainly revolutionize India's firm commitment of being a cleaner and greener nation."
Read Also :
Bank of Baroda launches sixth part of Baroda Kisan Pakhwada