HONOR
NALCO's two refineries bagged award for safe mining practices
Both the refineries Panchpatmali Bauxite Mines and Alumina Refinery have bagged the Kalinga Safety Excellence Platinum Award & Gold Award, respectively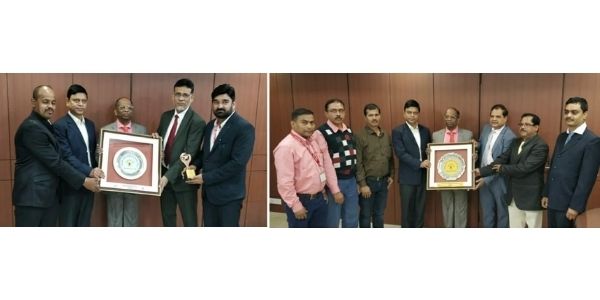 Bhubaneswar: National Aluminium Company Limited, (NALCO), a government company having integrated and diversified operations in mining, metal, and power has been recognised for safe mining practices with Panchpatmali Bauxite Mines and Alumina Refinery.
Both the refineries Panchpatmali Bauxite Mines and Alumina Refinery have bagged the Kalinga Safety Excellence Platinum Award & Gold Award, respectively at the Odisha State Safety Conclave.
On Panchpatmali hills of Koraput district in Odisha, a fully mechanized opencast mine is in operation since November 1985, serving feedstock to Alumina Refinery at Damanjodi located on the foothills. The present capacity of Mines is 68.25 lakh TPA. Panchpatmali plateau stands at an elevation of 1154 m to 1366 m above mean sea level. Bauxite occurs over the full length of the Panchpatmali plateau, which spans over 18 kms.
The Alumina Refinery is located at Damanjodi, Odisha, approximately 14 KM from the bauxite mine at Panchpatmali. The mined-out bauxite is transported from the captive mine to the refinery by a 14.6 KM long single-light multi-curve 1800 tonnes per hour (TPH) capacity cable belt conveyor. The alumina produced is transported to aluminium smelter at Angul (Odisha) and to Vizag (Andhra Pradesh) port by rail.