PSU NEWS
SM Vaidya expressed gratitude on Indian Oil Day
Every day, IndianOil's magnitude of dedication is reflected in the way we touch lives & script history.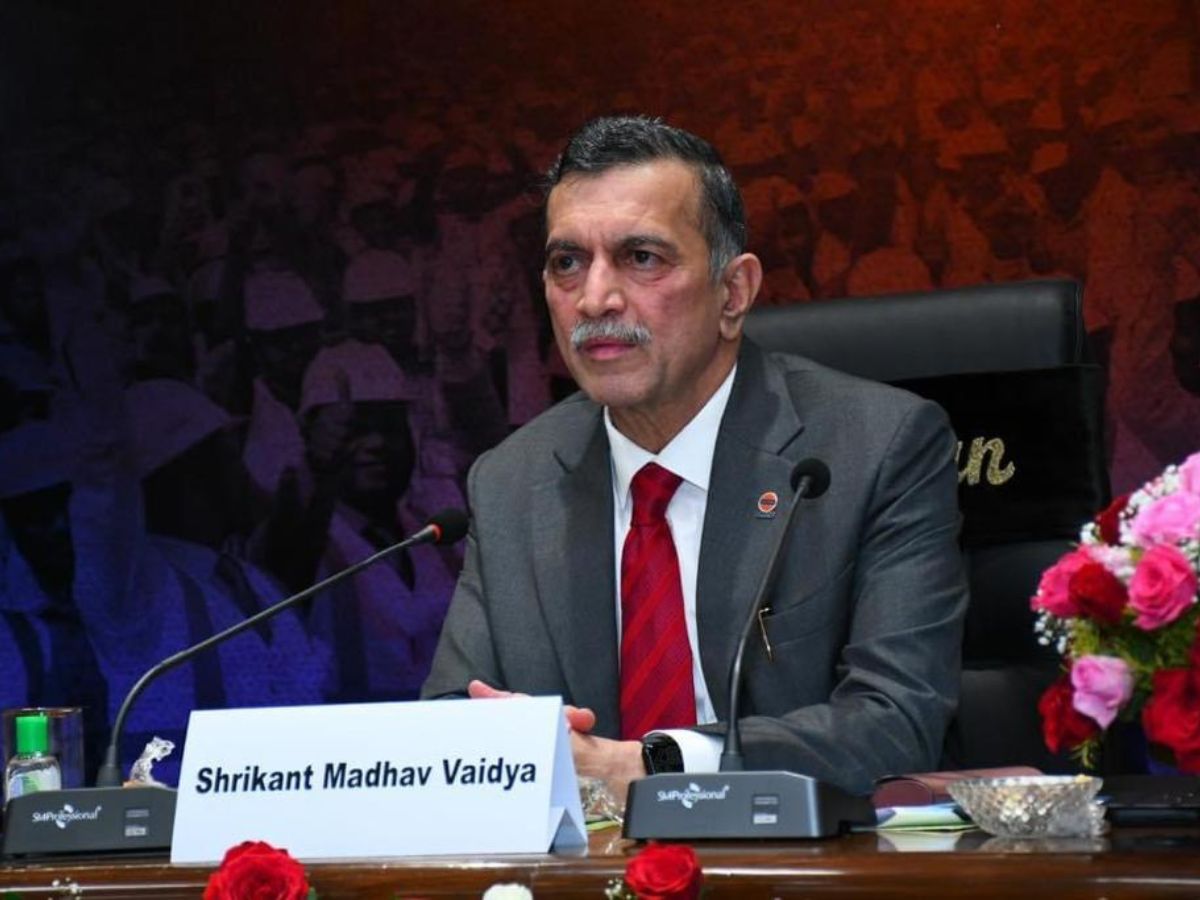 New Delhi: Mr S M Vaidya, Chairman, IndianOil on IndianOilDay expressed Gratitude to employees, veterans, channel partners, customer attendants & LPG delivery teams, tank truck crew, vendors, contractors, and the customers who define the brand IndianOil.
Echoing the ethos of PehleIndianPhirOil, S M Vaidya stated, "Through trials, triumphs, and adversities, our 'Nation-First' spirit stands firm. It's in our DNA, and IOCians with the AlwaysOnDuty ethos, ensure seamless product supply across varied terrains.
Every day, IndianOil's magnitude of dedication is reflected in the way we touch lives & script history.
Read Also :
NTPC Bongaigaon conducts mass pep talk
We delight 3+ crore customers at our fuel stations, deliver 26+ lakh Indane cylinders and 40+ thousand vehicles ply 40+ lakh kms to deliver petroleum products & LPG daily.
Demonstrating our commitment to nurture sports in India, we felicitated our young SportsScholars - Aditi, Parneet, Aman, Savita, Muskan, & Priya on Indian Oil Day.
Their presence signifies IndianOil's commitment to propel India's rise as a sporting powerhouse. Celebrating the tapestry of India's rich culture, S M Vaidya unveiled 10 Heritage Retail Outlets across India! These aren't just fuel stations; they're cultural hubs that blend tradition with modern amenities, showcase exquisite artwork, and help support local tourism!
Read Also :
Coal India organises workshop on Reform of Coal Mine closure
We are also excited to unveil our Eco-Friendly PET360 SERVO Container! Made from 100% recycled material, this 1L pack is a step towards our Net Zero goals by 2046. The container reduces carbon footprint by 40% while pushing the pedal on PET bottle recycling too.
Today we also launched Aarohi 6.0, the newest chapter in our Aarohi progamme—a landmark initiative focused on empowering women leaders at IndianOil.
Today, we welcome 20 exceptional women officers into Aarohi, each one of them a testament to our commitment to women's leadership.
Read Also :
Green initiatives in construction sector will lead PM's vision to make country carbon neutral by 2070: Nitin Gadkari