PSU NEWS
Ujjwal Bharat, Ujjwal Bhavishya – Bijli Mahotsav
As part of 'Azadi Ka Amrit Mahotsav' – to celebrate 75 years of India's Independence, the Ministry of Power and New & Renewable Energy are organizing 'Bijli Mahotsav' across all districts of India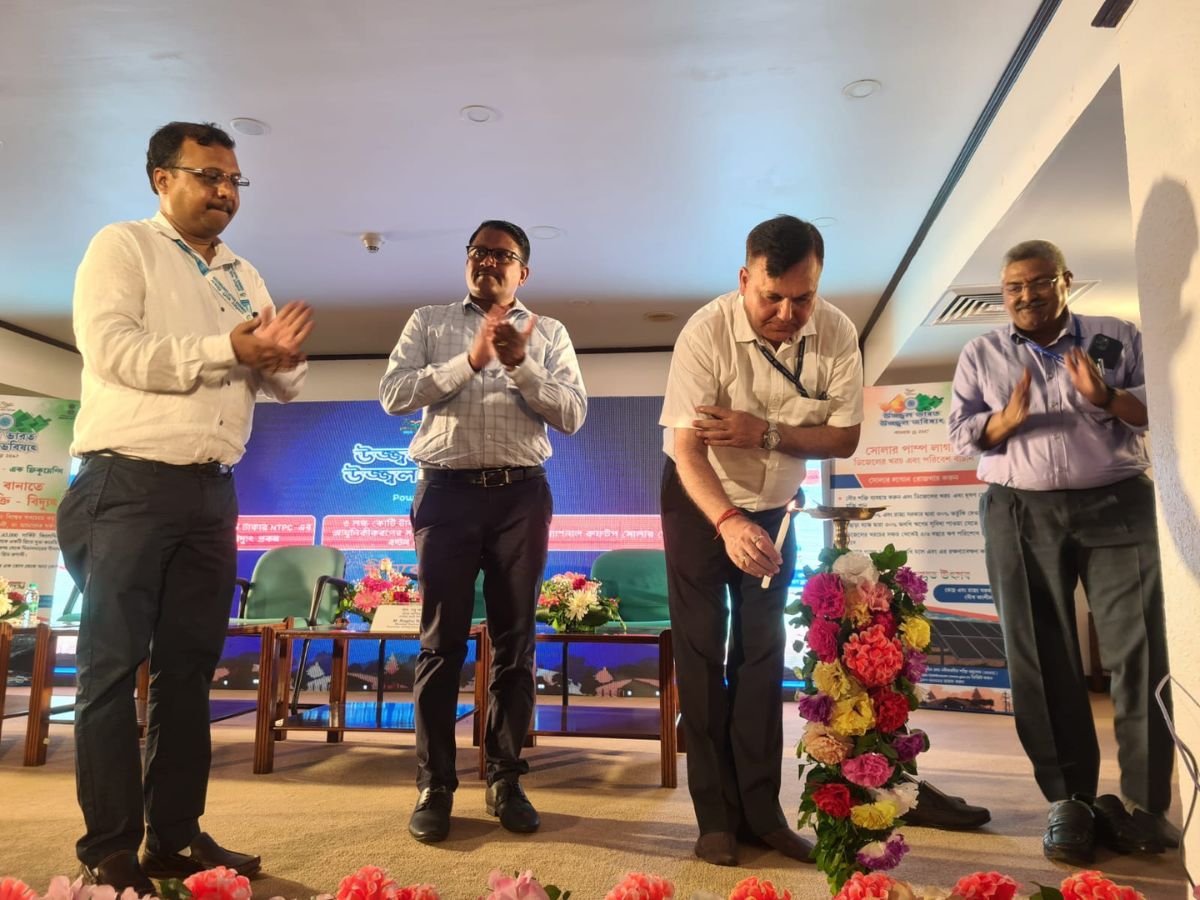 Ujjwal Bharat, Ujjwal Bhavishya – Bijli Mahotsav
New Delhi- As part of 'Azadi Ka Amrit Mahotsav' – to celebrate 75 years of India's Independence, the Ministry of Power and New & Renewable Energy are organizing 'Bijli Mahotsav' across all districts of India under the umbrella of Ujjwal Bharat Ujjwal Bhavishya – Power @ 2047 through active public participation and driven by the collaboration of the state and the Central Governments. Key achievements done in Power Sector in the last 8 years are being highlighted through these events.
Bijli Mahotsav kickstarted on 25th Jul-22 across various Districts in the country. Over the last few days more than 1500+ events/ activities were organized at district level in coordination with District administration and was attended by Hon'ble Union Ministers, MPs, State Ministers, and MLAs among other dignitaries in large numbers.
The grand finale of Ujjwal Bharat Ujjwal Bhavishya was organized on 30th July 2022. This was a National level celebration attended by the Hon'ble Prime Minister of India, Shri Narendra Modi, who addressed the participants and beneficiaries from over 100 districts across the country through virtual mode.
The event was attended by 11 Hon'ble Chief Ministers, 5 Hon'ble Union Minister, 3 Hon'ble Deputy Chief Minister, 3 Hon'ble Lt Governors, 27 Hon'ble State Minister and 81 other dignitaries. During the event, Hon'ble PM also interacted with the beneficiaries of various schemes in the Power Sector rolled out by the Government of India, across 5 districts.
The Hon'ble Prime Minister also launched the Ministry of Power's flagship Revamped Distribution Sector Scheme which is aimed at improving the operational efficiencies and financial sustainability of Distribution Companies. With an outlay of Rs.3,03,758 crore over a period of five years from FY 2021-22 to FY 2025-26, the scheme aims to provide financial assistance to DISCOMs for modernization and strengthening of distribution infrastructure, aiming at improvement of the reliability and quality of supply to end consumers. It is also proposed to provide 25 crore Smart Prepaid meters to consumers all over the country.
The PM also launched the national portal for Rooftop solar, which will enable online tracking of the process of installation of rooftop solar plants, starting from registering the applications to release of subsidy in residential consumers' ('beneficiaries') bank account after installation and inspection of the plant.
The estimated capacity under the national solar rooftop program is 4000 MW. This will be a major step towards realizing the solar rooftop potential of the nation and will contribute towards India's target to produce 500 GW energy through non-fossil fuels committed in COP-26.
The Hon'ble Prime Minister also dedicated 2 floating solar power projects 100MW Ramagundam in Telangana and 92MW Kayamkulam in Kerala which are the 2 largest such floating solar plants with more than 7.5 lakh 'Made in India' Solar Modules floating on water.
Hon'ble Prime Minister also laid foundation stone for three key green energy projects of NTPC- 735 MW Nokh Solar Project in Rajasthan, Green Hydrogen Mobility Project in Leh and Kawas Helium Blending with Natural Gas project in Gujarat.
The Green Hydrogen Mobility Project is the first deployment of Fuel Cell Electric Vehicles (FCEV) for public use in India. All these 5 projects are estimated to be Rs 5000 Crores.