PSU NEWS
UP Deputy CM Inaugurates Servotech Power Systems Stall at India Solar & EV Expo, Lucknow
Deputy Chief Minister of Uttar Pradesh commends Servotech Power for their efforts in promoting renewable energy and Green Energy Solutions at India Solar Expo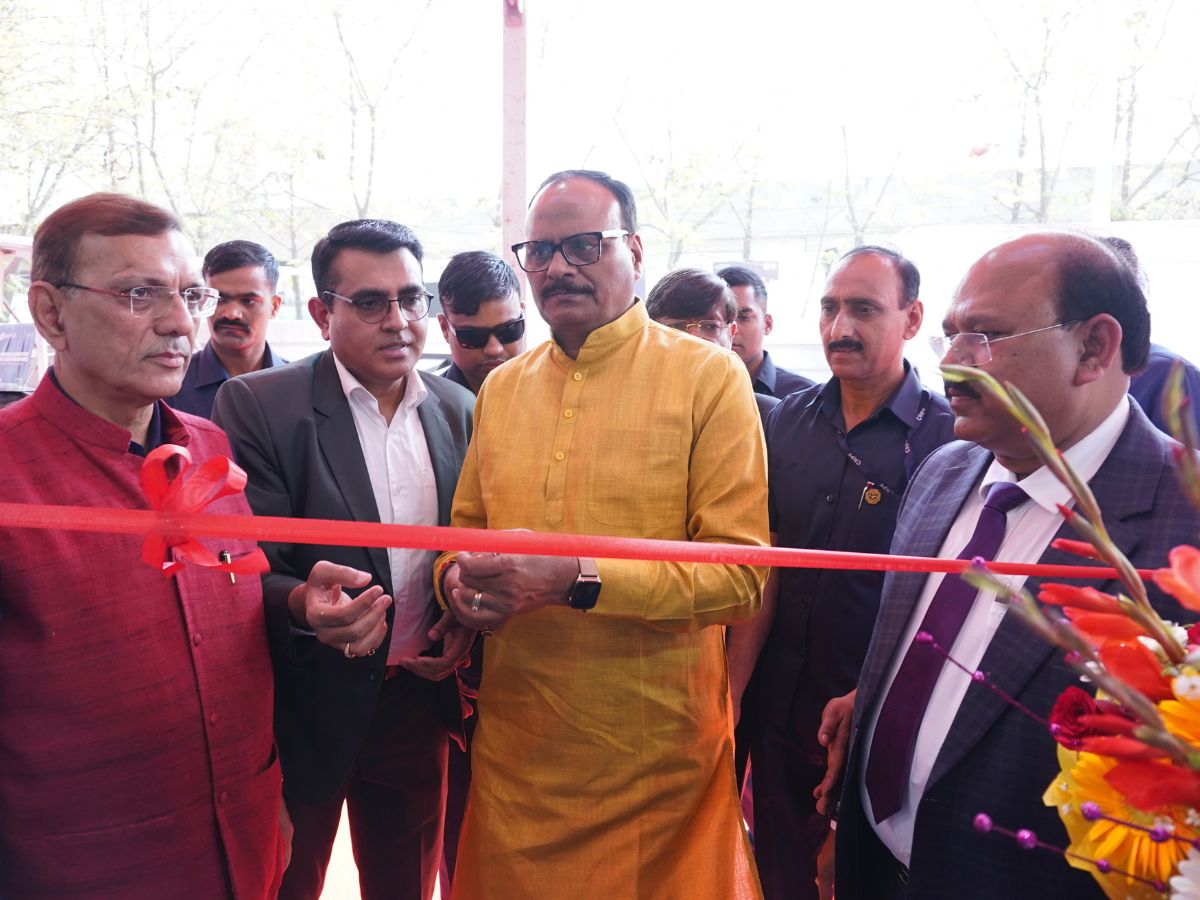 UP Deputy CM Inaugurates Servotech Power Systems Stall at India Solar & EV Expo, Lucknow
Lucknow: Leading EV charger manufacturer and solar solutions provider Servotech Power Systems Limited is exhibiting its state-of-the-art EV Chargers and Solar products at the India Solar Expo held in Lucknow, Uttar Pradesh, from 2 to 4 March 2023. The company's stall was inaugurated by Brajesh Pathak, Deputy Chief Minister of Uttar Pradesh. He has appreciated the efforts made by Servotech Power in expanding their product line from Solar to EV Charging Solutions. Uttar Pradesh Transport Minister Dayashankar Singh was also present at the time of the inauguration.
The founder and MD of Servotech, Raman Bhatia, remarked on the thrilling prospect of attending a significant event like India Solar and EV Expo During the inauguration ceremony, Raman Bhatia, Founder and MD of Servotech Power, "India Solar Expo are thrilling prospects for us as they allow us to showcase our mission of providing green energy solutions across the country. As a company, we are committed to establishing Servotech as a leading player in the national and international renewable energy space. We aim to integrate renewable energy into people's daily lives and create a cleaner, more sustainable future."
The India Solar Expo provides an excellent platform for companies like Servotech Power to showcase their products and ideas on expanding the use of renewable energy. The company will actively seek out connections with regional partners to explore potential collaborations throughout the event while showcasing its main line of product solutions and supporting technology.
Servotech Power's state-of-the-art EV Chargers are another step towards the company's commitment to promoting the use of renewable energy in transportation.
The company is dedicated to promoting sustainable energy and contributing to a green future. The India Solar Expo is an opportunity for them to present their vision to a broader audience and establish long-term collaborations with experts in the field.
Read Also :
IOC bids farewell to H.S. Rajpal, Executive Director (Law)