BHEL Registered 50.7% profit growth in Q4FY19 PERFORMANCE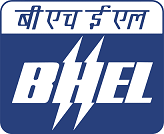 New Delhi:
As a result of strategic initiatives taken,
Bharat Heavy Electricals Limited (BHEL)
has registered quantum growth in its profitability and entered several new business areas in fiscal 2018-19, ending the year with significant traction in growth drivers.
During the year, the company achieved a profit before tax (PBT) of Rs.2,058 Crore, compared to a PBT of Rs.1,585 Crore in the year before, registering a surge of 29.8%. Net profit (PAT) for the year stands at Rs.1,215 Crore, against Rs.807 Crore in the previous fiscal, a 50.7% jump. Earning Per Share (EPS) for FY18-19 is Rs.3.35 as against Rs.2.20 in FY17-18, up by 52.3%. The topline has also grown by 5.4% to Rs.29,349 Crore, as against Rs.27,850 Crore in the previous year.
BHEL has also paid An interim equity dividend of 40%  for 2018-19, on the equity following a bonus issue in the year before, maintaining the impeccable track record of rewarding investors by paying dividends uninterruptedly for over four decades. In addition, the company has recommended a final dividend of 60%, subject to the approval of shareholders. With this, the total dividend for the year 2018-19 would stand at 100%, on the equity.
BHEL has been a major player in the emission control equipment business for more than a decade and was one of the earliest entrants in the country. The company bagged orders for Flue Gas De-sulphurisation (FGD) packages for 17 sets and state-of-the-art Selective Catalytic Reduction (SCR) packages for 2 sets in 2018-19. With this, BHEL has so far secured orders for FGD packages for 34 sets and SCR packages for 11 sets. BHEL's plan to indigenously manufacture major equipment for emission control provides a twin boost to the Government's plan of 'Making in India' and its Intended National Determined Contributions (INDC) for limiting the carbon footprint of the nation.
Posted Date : 27-05-19
Categories : PERFORMANCE
Tag Cloud: PERFORMANCE