BEML Donated 2 Cr. for Cyclone 'Fani' Relief work CSR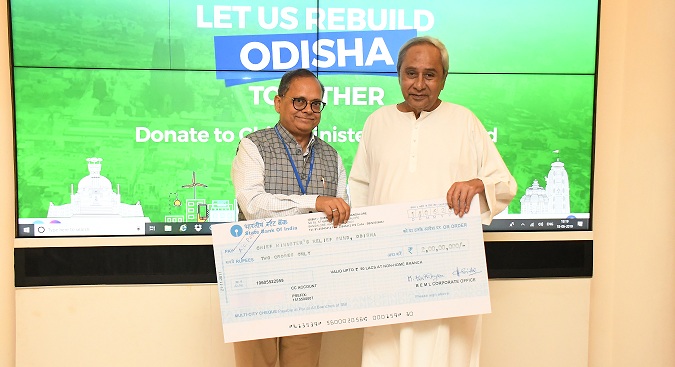 Bangalore:
BEML LIMITED,
donated Rs. 2.00 crores towards Chief Minister's Relief Fund in the aftermath of Cyclone 'Fani' in Odisha.
Shri Deepak Kumar Hota, Chairman & Managing Director, BEML handed over the cheque to Shri Naveen Patnaik, Chief Minister, Odisha at Bhubaneshwar.
BEML also contributed generously on earlier occasions viz., Kerala & Karnataka Chief Ministers Relief Fund and Prime Minister's Relief Funds for flood relief work.
Posted Date : 19-06-19
Categories : CSR