SBI signs MOU with Arunachal Pradesh police for providing additional benefits BANK NEWS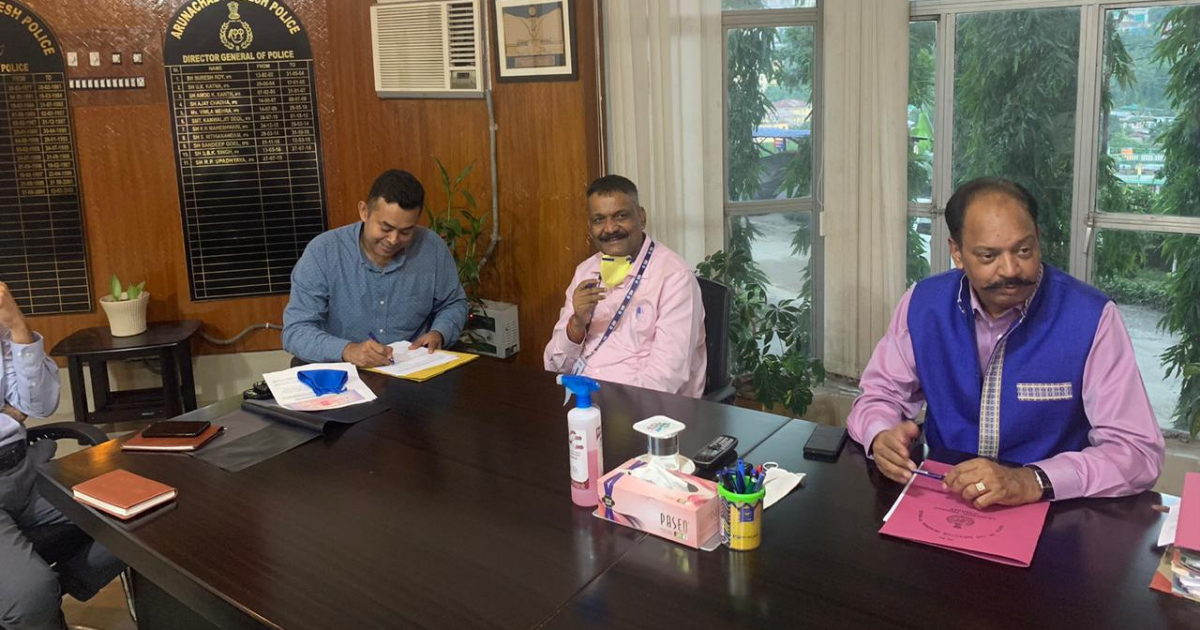 PSU Connect
Arunachal Pradesh: On Tuesday the State Bank of India signs the MOU (Memorandum of understanding) with Arunachal Pradesh Police in Itanagar to fulfill the banking needs and can avail the facilities. The objective behind this MOU s to give the state's police personnel and their families secure and personal accident insurance. 
"Besides catering to the basic banking needs, the SBI would through the MoU, provide additional benefits like personal accident insurance to the police personnel." Mentioned in the press release.
This is a great initiative took by the State bank of India, giving the priority to police personnel. The police personnel has to open their account in SBI or can convert the existing account into Arunachal Pradesh Police Salary Package (PSP) accounts which would offer several added benefits to them.
What benefits they can avail?
There will be no minimum balance charge, no annual maintenance charge on ATM or debit cards, and no charges for ATM transactions through SBI or other banks. Charges related to demand drafts would also be waived off by the SBI for the PSP account holders.
SBI would provide complimentary personal accident insurance (death) and air personal accident cover (death) from Rs. 5 to Rs. 20 lakhs across various categories.
The MoU was signed between deputy inspector general of police Madhur Verma, who represented the Arunachal Pradesh Police, and Kamlesh Kumar Singh of the SBI at the police headquarters here.
Arunachal Police official account Tweet, "@ArunachalPolice and @TheOfficialSBI signed a MoU today. Police Salary Package accounts can avail Zero balance, Zero maintenance (ATM cards), free of cost ATM transaction from any ATM, Zero Demand Draft fee, Accidental death benefits of up to 30 lakhs"
In another tweet they mention, "Protection of ATM fraud up to 2lakhs, 25% concession on Locker charges, option of opening NPS, PPF, Sukanya Samriddhi, SBI mutual funds accounts. This step will benefit more than 15k Arunachal Police families."
2 of 2
Protection of ATM fraud upto 2lakhs, 25% concession on Locker charges, option of opening NPS, PPF, Sukanya Samriddhi, SBI mutual funds accounts.

This step will benifit more than 15k Arunachal Police families.@ArunachalCMO

— Arunachal Pradesh Police (@ArunachalPolice) October 13, 2020
[removed][removed]
Posted Date : 14-10-20
Categories : BANK NEWS
Tag Cloud: BANK NEWS