HONOR
NTPC's Shri Harjeet Singh Honored with PRCI Communicator of the Year Excellence Award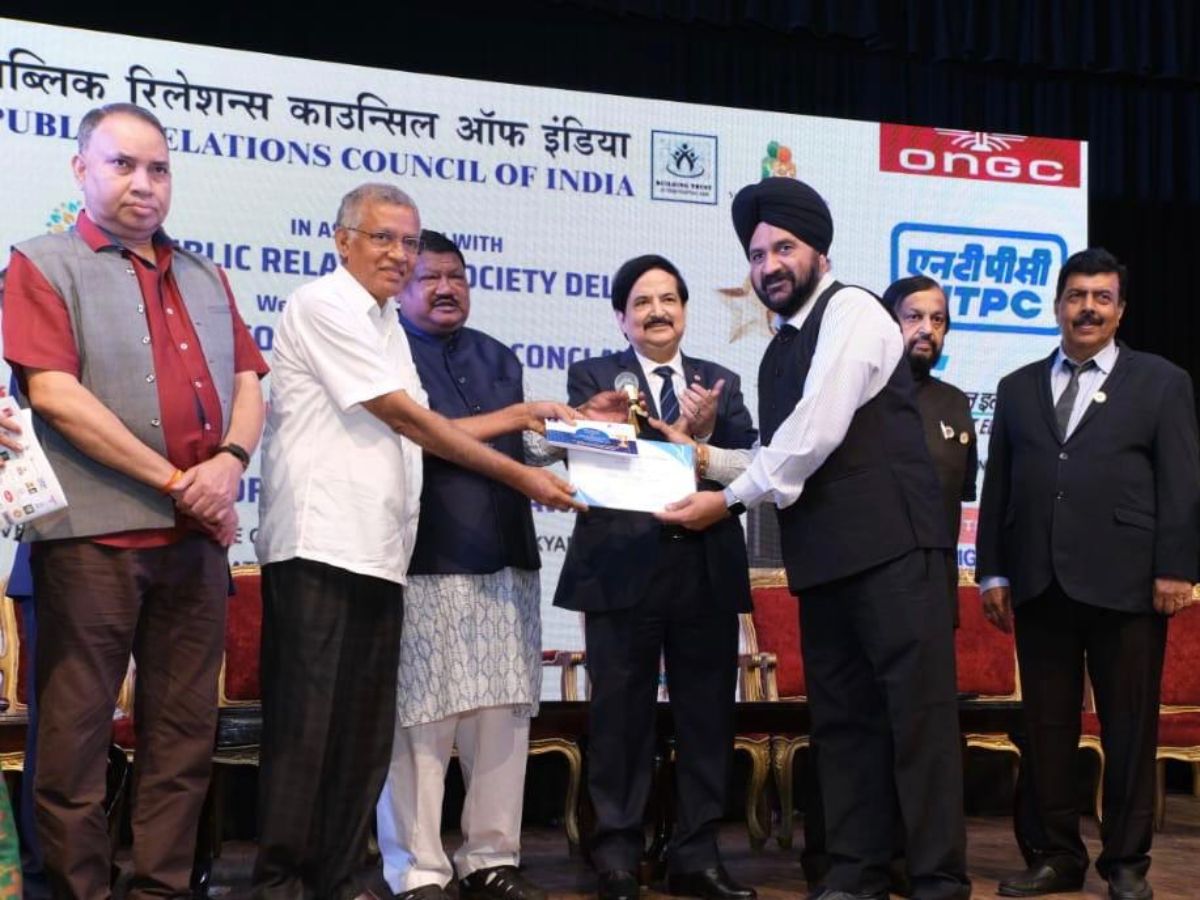 New Delhi: Shri Harjeet Singh, Chief General Manager (CC) NTPC honoured with PRCI Communicator of the Year Excellence Award during the Chanakya Award Ceremony at PRCI's 17th Global Communication Conclave: "Building Trust Digitally" at New Delhi yesterday.
Read Also :
THDCIL sign MoU for Water Sports High Performance Academy at Tehri
Shri Jual Oram, MP and Chairman, of the Parliamentary Standing Committee on Defence and Shri Vinod Zutshi, Former Secretary of tourism, presented the award in the presence of Shri M.B. Jayaram, PRCI Chief Mentor and Chairman Emeritus, Ms Geetha Shankar, National President, PRCI, and Dr T Vinay Kumar, Secretary, GC, PRCI, Shri Rajesh Sahgal, Conclave Chairman, PRCI and large number of PR, Corporate Communication and Media Professionals.
Read Also :
RITES Mukta Mitra wins 'Emerging Metro Woman of the Year' award
Shri Harjeet Singh has 33 years in the gamut of HR at NTPC, presently heading the Corporate Communication functions at NTPC Limited.
Read Also :
MCL's CSR Milestone: Inauguration of Medical College and Hospital at Talcher