PNB Bags Raj Bhasha Kirto Shield BANK NEWS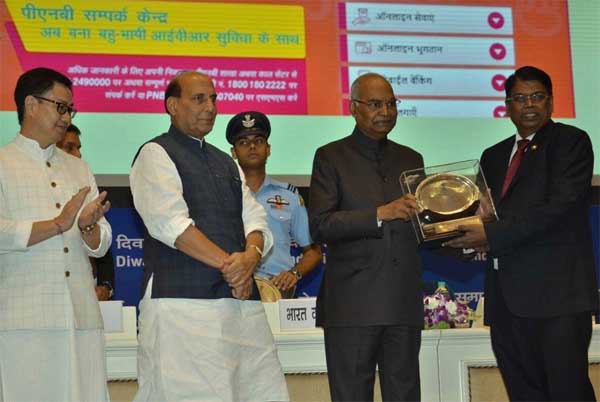 NEW DELHI: Punjab National Bank has been awarded with Second Prize in Rajbhasha Kirti award competition for the outstanding performance in implementation of Official Language Policy in Bank for the Financial year 2016-17 . 
President of India Shri Ram Nath Kovind awarded this prize to Shri Sanjeev Sharan, Executive Director, Punjab National Bank in a ceremony organized by the Govt. of India, on the occasion of Hindi Divas in Vigyan Bhawan, New Delhi. 
Shri Rajnath Singh, Hon'ble Minister of Home Affairs of India, Shri Hansraj Gangaram Ahir, Hon'ble Union Minister of state, Shri Kiren Rijeju, Hon'ble Union Minister of state and Shri Prabhash Kumar Jha, Secretary Rajbhasha were also present on the occasion.
Posted Date : 19-09-17
Categories : BANK NEWS