PSU NEWS
WCL wins Coal India Inter Company Kabaddi Tournament 2022-23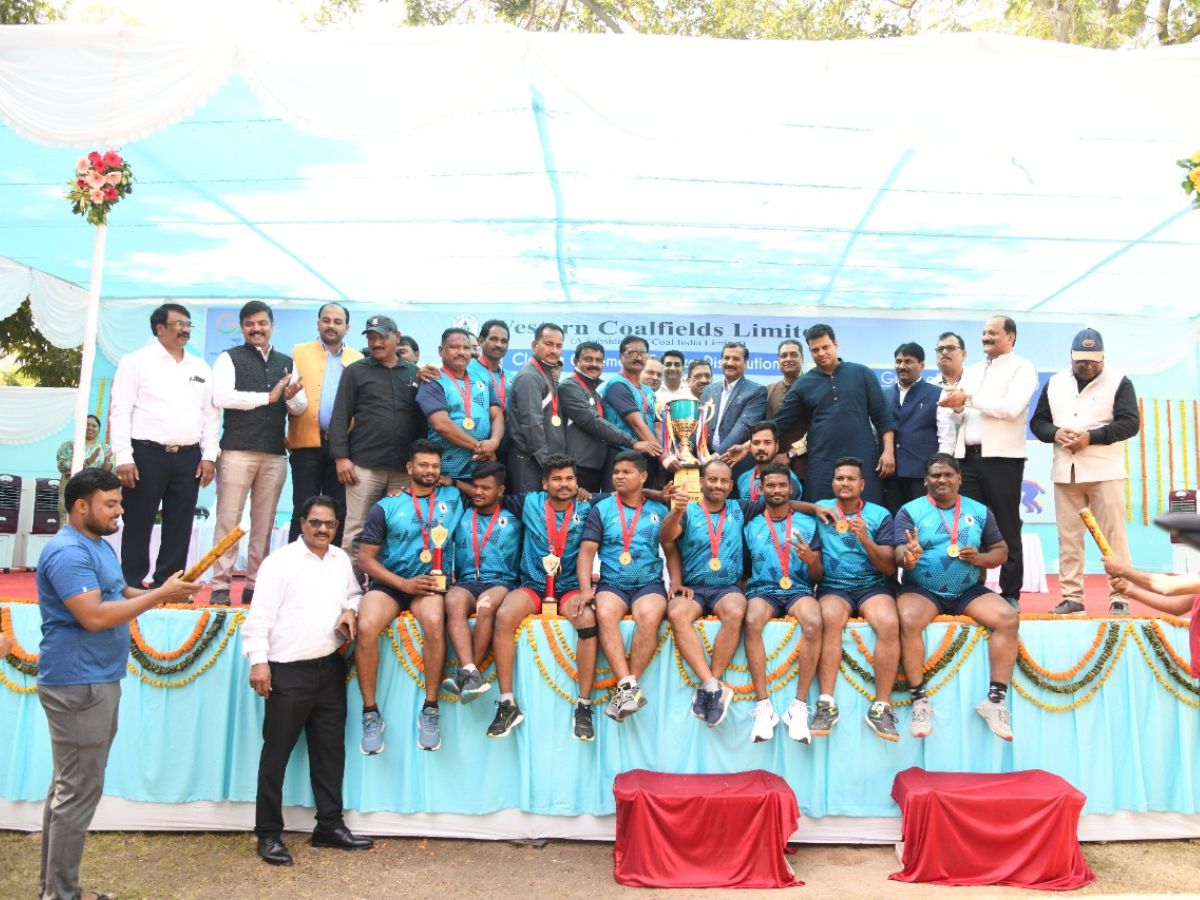 New Delhi: WCL Wins Coal India Inter Company Kabaddi Tournament 2022-23 held at Western Coalfields Limited (WCL) Headquarters from 21st to 23rd November, 2022 Kabaddi team was the winner. In the final match of the tournament, the Kabaddi team of Waikoli defeated the team of SECL by 51 points against 17 points.
Teams from WCL, CCL, ECL, SCCL, SECL, MCL, NCL and BCCL participated in this competition. CMD of WCL Mr. Manoj Kumar was present as the chief guest at the closing and prize distribution ceremony on the last day of the tournament. Director (Personnel) Dr. Sanjay Kumar, Director Technical (Operations) Mr. J.K. P. Dwivedi and Director Technical (Planning & Projects) Shri A. Of. Singh was present. CMD Shri Manoj Kumar in his address congratulated all the teams for their good sporting performance. He expressed hope that this type of tournament will inspire to play Indian game Kabaddi and it will be played on a large scale everywhere.
Highlighting the importance of sports, he said that not only physical and mental strength increases through Kabaddi, but it also develops team spirit. He extended special wishes to the tournament winning team WCL and motivated other teams to do better in future. Director (Personnel) Dr. Sanjay Kumar in his address said that such tournaments motivate the players to do better. He further said that the aim of the game should be to give our best rather than win or lose.
In his address, Mr. Sunil Mishra, member of the WCL steering committee, gave his best wishes to the winning and runner-up team. Medals and certificates were awarded to all the players of WCL and SECL team by the guests. Mr. Sandeep Madavi of Waikoli team won the best raider title and Mr. M.S. Madavi of SECL team won the best catcher title. Shukla got it. Man of the tournament was Mr. Vishal Bhongale of Vaikoli team. All the guests presented the runner up trophy to SECL and the winners trophy to the team of WCL. In the program, members of the Wcl Steering Committee, Mr. Francis Dara, Mr. Sunil Mishra, Mr. A.K. P. Singh and Mr. Satish Gabale had a prominent presence. Along with this, members of Vaikoli Kalyan Mandal Mr. Brijesh Singh, Mr. Ashish Murthy, Mr. Shrikant Chowdhary and Mr. Ajay Pal Yadav also had a special presence.
A large number of WCL officers and employees were present in the visitors' gallery. The program was coordinated by Mr. Milind Chahande, Manager (Public Relations) and the vote of thanks was done by Mr. Brijesh Singh, member of the Welfare Board.