VANMAHOTSAVA 2019 at MCL HQ PSU NEWS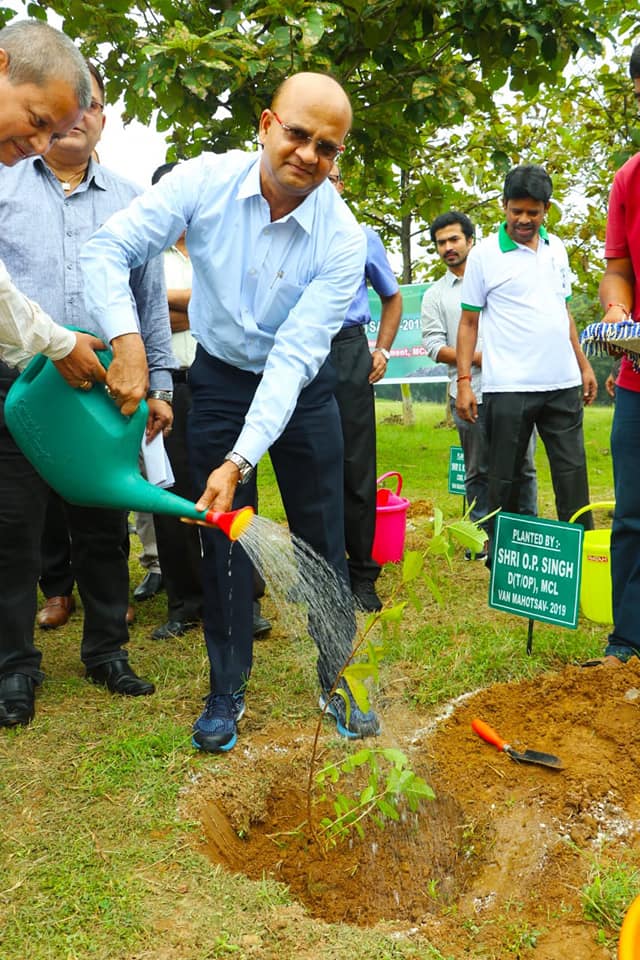 New Delhi: Mr BN Shukla, CMD along with Mr OP Singh, Director (Technical/Operations), Mr KR Vasudevan, Director (Finance/Personnel) and Mr KK Mishra, Director (Technical/Projects & Planning) participated in Vanmahotsava-2019 activity at headquarters by planting saplings.
Speaking on the occasion, the CMD emphasized on using new technology for plantation to increase the green cover on the earth. This plantation activity, as a part of Vanmahotsava 2019 , was organised by the Department of Environment & Forest, MCL.
Posted Date : 14-10-19
Categories : PSU NEWS