CSR
233 Beneficiaries get Free Artificial Limbs at MRPL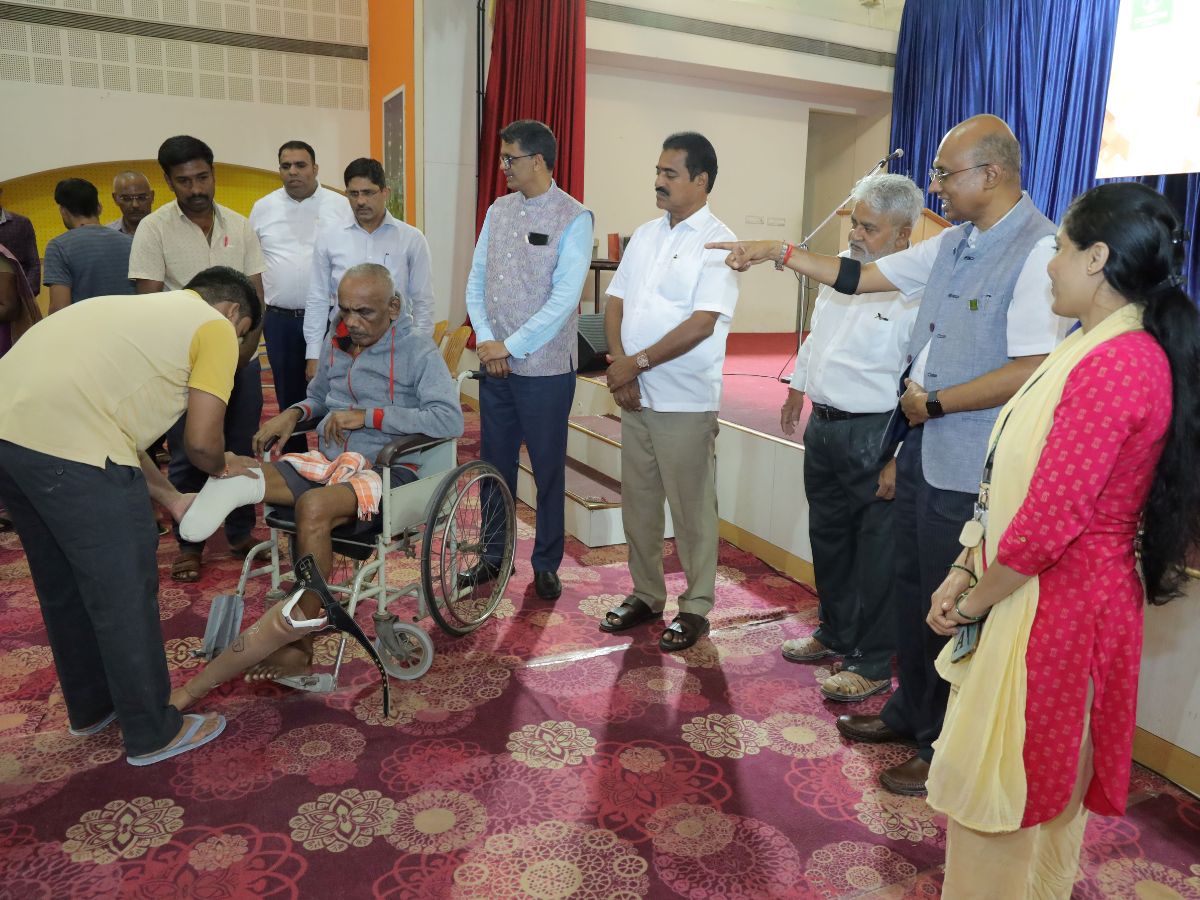 New Delhi: Two hundred and thirty-three beneficiaries received free artificial limbs ( Jaipur Foot) during the seven-day "Free Artificial Limb Camp" organized by MRPL from 11 to 17 October 2023 at MERC Hall MRPL, Mangalore. MLA Shri Umanath Kotian inaugurated the Camp, MD MRPL Shri Sanjay Varma, GGM HR Shri Krishna Hegde, CGM CSR Shri Manoj Kumar, and GM CSR Shri Malatesh MH were present on the occasion. Of the total beneficiaries,230 were from D.K, Udupi, Shimoga, Dharwad, Raichur and Gadag districts. Whereas three were from Kerala, Maharashtra & Tamil Nadu.

Read Also :
Indian Govt signs USD 175 million loan agreement with ADB
MD Shri Varma said, "As a refinery, we take the country forward by providing fuels needed for mobility requirement of the nation, and similarly, we are glad to provide help in mobility to the needy people in our surroundings". He commended the Jaipur Foot for providing excellent and efficient service to differently-abled fellow citizens.
Read Also :
Power Grid Shines Again; Honors for Flagship Project
Inaugurating the Camp, Shri Kotian said, "When differently-abled people are supported, many avenues open up for them." He commended MRPL for its CSR service and for providing a Hospital for Mulki at the expense of 1 Crore Rs. He also called upon the beneficiaries "to inspire themselves to strive to live a dignified life and achieve more."
This year's Camp was the 18th free Artificial Limb Camp arranged by MRPL over the years. In 1996, MRPL hosted the First free Artificial Limb camp. This program was part of MRPL's Shiksha + Arogya Samrakshan under its CSR initiative, for which 60% of CSR funds are utilized. Nearly 4,000 plus beneficiaries have availed of this facility, with around 2000 beneficiaries belonging to Aspirational districts, namely Raichur and Yadgir.
Read Also :
Naval Exercise Prasthan at ONGC's R 12A Ratna Platform