PSU NEWS
The 32nd Annual General Body meeting for the year 2021-22 of the Sneha Opportunity Services (SOS)
The 32nd Annual General Body meeting for the year 2021-22 of the Sneha Opportunity Services (SOS), an Institution for taking care of differently abled children supported by NLC India Limited under CSR initiative was conducted on 19.09.2022 at Neyveli House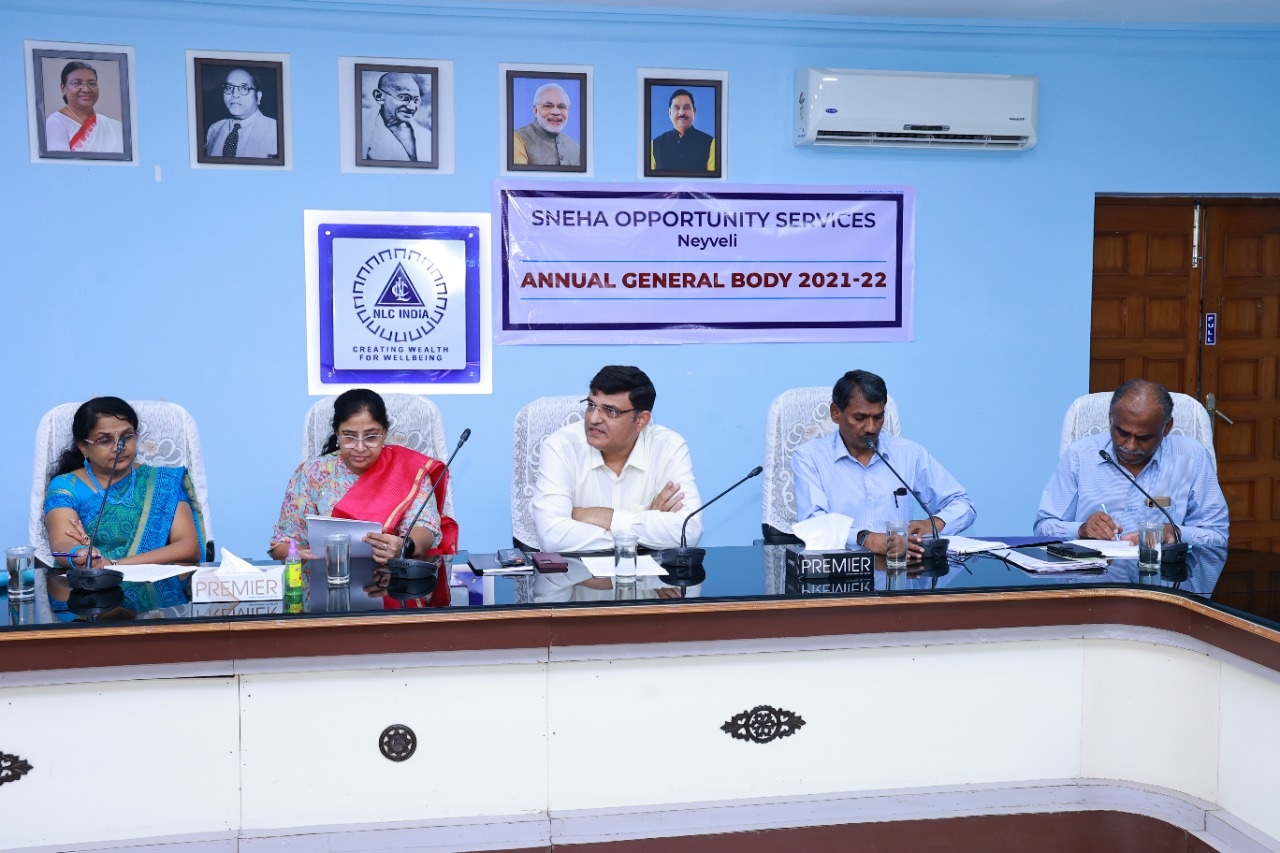 New Delhi: The 32nd Annual General Body meeting for the year 2021-22 of the Sneha Opportunity Services (SOS), an Institution for taking care of differently abled children supported by NLC India Limited under CSR initiative was conducted on 19.09.2022 at Neyveli House.
Smt. Kanchan Kamra, President/SoS & Chief Patron Shri Rakesh Kumar, CMD/NLCIL presided over the meeting. The meeting was attended by Shri Sathiamoorthy, CGM/HR/Vice President, Shri CH. Raghava Reddy, DGM/Secretary, Dr. Dharini Mouli C, GS/Medical(I/c), Jt. Secretary and all other committee members.
Sneha Opportunity Services is engaged in the service of the society for taking care of differently abled children for the past so many decades and the services provided by sneha are free of cost. Students are trained in many skills including training in Tailoring and making Paper Cover, Door Mat, Paper Cup, Carpentry and Cookery.
In the meeting, the following important events were highlighted:
1. During COVID-19, at the time of acute crisis for availability of Masks, expeditious actions were initiated. 1,16,000 Nos. of Masks were stitched with the help of SOS, which generated employment to needy people and also revenue of Rs. 24 Lakhs.
2. Groceries were supplied to houses through SOS at a minimal Rs. 15 as service charge per house during the COVID period
3. NLCIL sponsored the free supply of 600 Packets per day for 53 days through SOS to the needy people in and around Neyveli for a radius of 50 KMs.
4. Medical Camp was held on 20.07.2022 for Sneha students by the Medical Team comprising of Specialties of Medicine, Pediatric, Ophthalmology, ENT, Psychiatry and Dental services.
5. Issued Medical Books to all students of Sneha School for free treatment at NLCI Hospital.
In the AGM various decisions were taken to further strengthen the Institution and to include qualified experts i.e., Special Educators and Occupational therapist, in addition to the availability of the services of the Medical Professionals and Physiotherapists from NLCIL. It was also decided further to augment the facilities by construction of an Auditorium with the aid of NLCIL