Shri R. P. Srivastava Director CIL visited Bodhi Peet and Sukanya Home CSR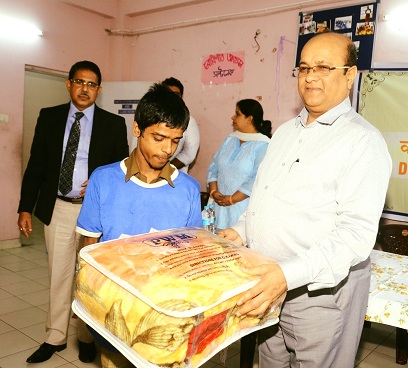 KOLKATA. Shri. R. P. Srivastava, Director - P&IR, CIL and Shri. Saroj Kumar Sadangi, CVO, CIL visited 'Bodhi Peet' & 'Sukanya Home' and handed over blankets to the inmates.
Bodhi Peet is a voluntary, non-Government, residential social-welfare organisation for the training, welfare and rehabilitation of mentally challenged persons and 'Sukanya' a home for women & child development & social welfare.
Posted Date : 15-11-19
Categories : CSR