PSU NEWS
AAI's Port Blair Airport Set to Undergo Transformation with New Integrated Terminal Building
The development project aims to enhance infrastructure and boost tourism in the Andaman and Nicobar Islands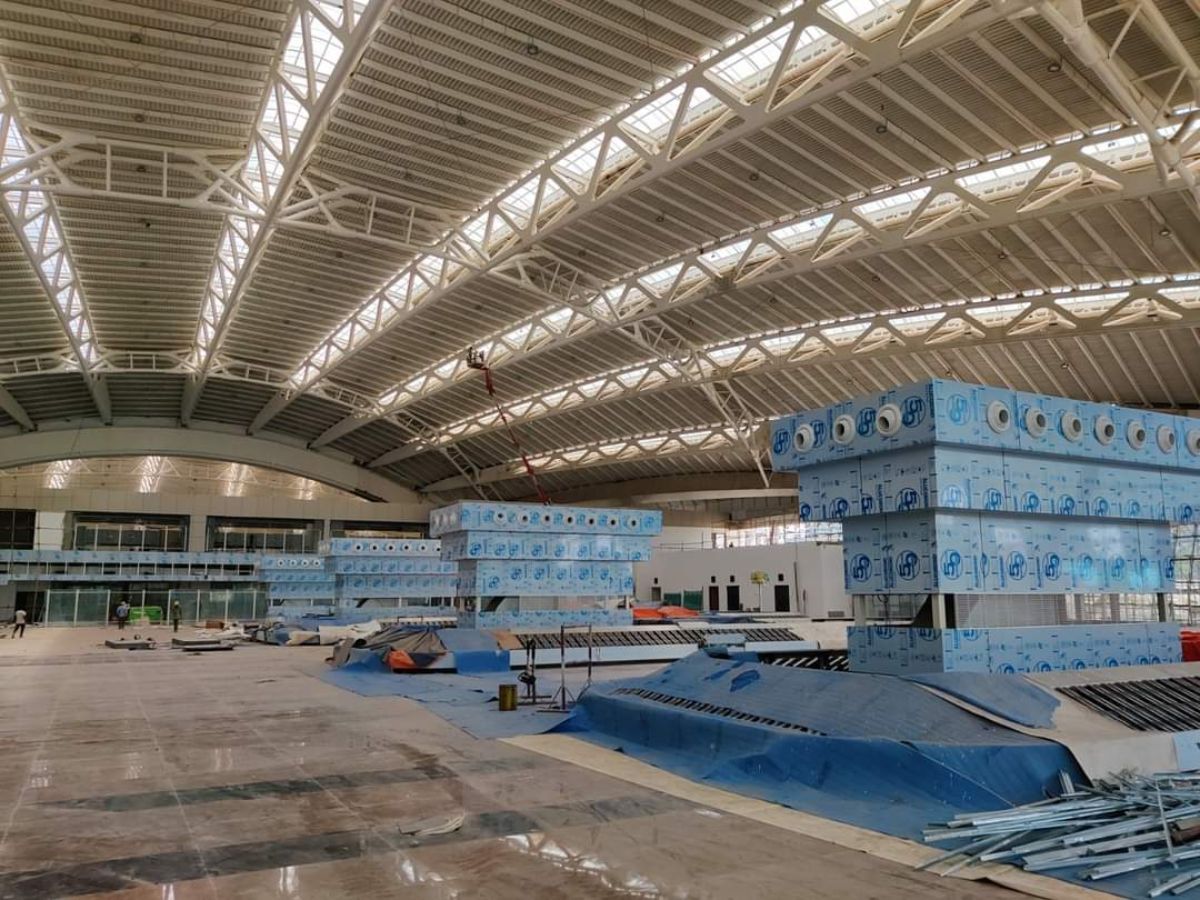 AAI's Port Blair Airport Set to Undergo Transformation with New Integrated Terminal Building
NEW DELHI– The Port Blair Airport, operated by the Airports Authority of India (AAI), is on the verge of a remarkable transformation with the ongoing development of a new Integrated Terminal Building (NITB). With an estimated cost of rs. 708 Crores, the construction of this state-of-the-art facility spanning an area of 40,837 square meters is set to revolutionize the region's air travel experience.
Read Also :
Shri Ashwini Vaishnaw chaired meeting of Consultative Committee for Ministry of Railways
The NITB's architectural design, inspired by the beauty of the sea and islands, showcases a magnificent shell-shaped structure. The building's unique aesthetics harmonize with the captivating natural surroundings of the Andaman and Nicobar Islands, providing a visually striking gateway for visitors arriving by air.
The primary objective of this ambitious project is to enhance the airport's infrastructure and facilities, ultimately leading to a significant boost in the tourism industry.
Read Also :
Shri P Upadhyay INAS takes over as Director General of Naval Armament
The upgraded facilities will cater to the growing number of travelers seeking to explore the mesmerizing landscapes and diverse cultural heritage of the Andaman and Nicobar Islands.
The development of the NITB will not only transform the airport's appearance but also contribute to the region's economic growth. The increased aerial connectivity resulting from the operationalization of the new terminal will create a surge in tourism, ultimately generating fresh employment opportunities for the local population.
Read Also :
Mr Vikraman N takes charge as Director (HR) of BEL