Other
ENGIE collaborates with NSDC to train 600 Youth in Solar Module programs
ENGIE through its Subsidiary SolaireDirect Energy India Private Limited (SEIPL) has collaborated with the National Skill Development Corporation.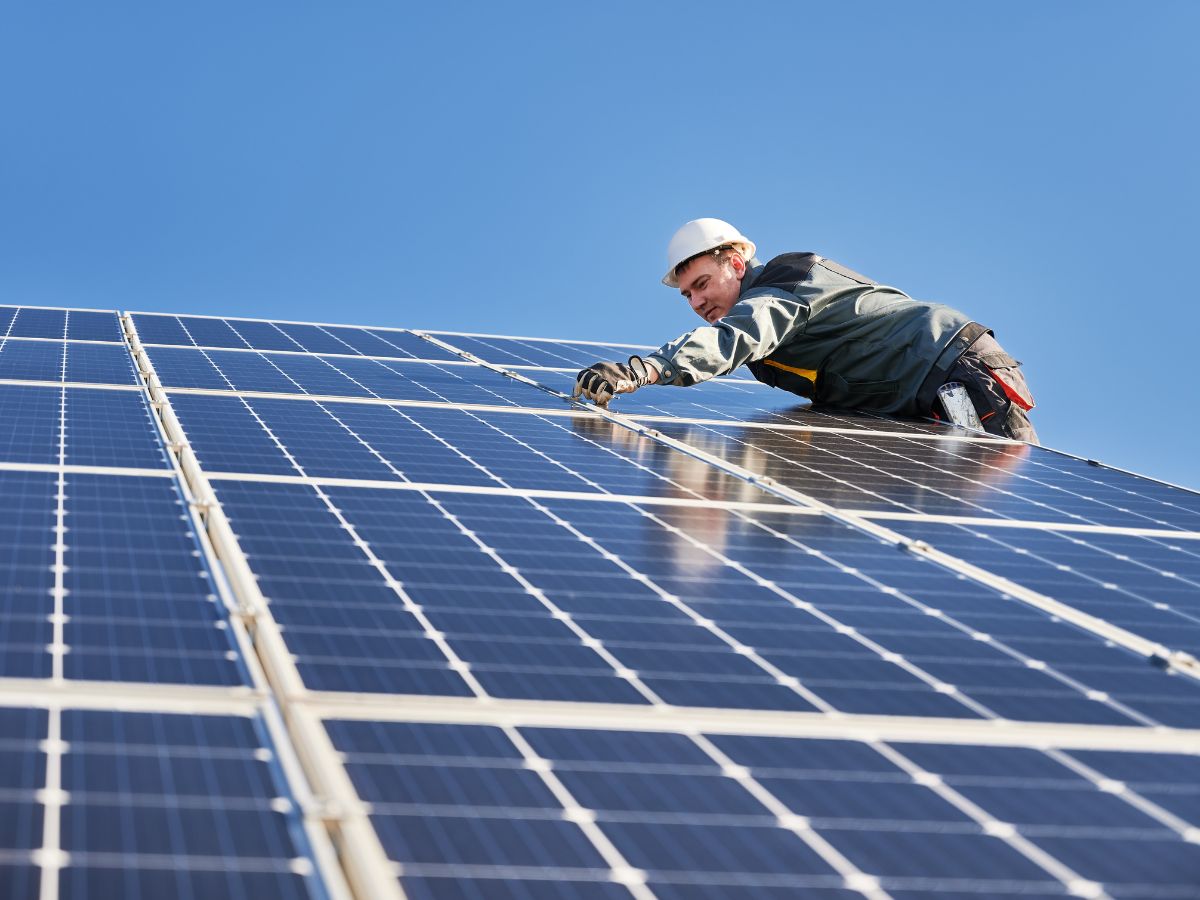 Mumbai: A leader in low carbon energy solutions, ENGIE through its Subsidiary SolaireDirect Energy India Private Limited (SEIPL) has collaborated with the National Skill Development Corporation (NSDC) to train 600 youth as solar module technicians. The goal is to impart the knowledge, skill and necessary training addressing the niche market of young graduates preparing to enter the employment market.
Through this development project ENGIE aims to ensure a just transition through capacity building as countries embark on their energy transition journeys.
This training programme is part of ENGIE's vision to create an impact among the youth through employment opportunities. ENGIE aims to bridge the gap between learning and working through such programmes that focus on skills and capacity building.
The locations for the training include Anantapur, Kurnool, Kadappa, and Bikaner.
Talking about the programme, Amit Jain, Country Manager, ENGIE said, "ENGIE's focus is to empower the youth in need by providing them the opportunity to grow by supporting projects that promote inclusion through culture, education and decarbonisation."
NSDC spokesperson, Ved Mani Tiwari, COO and Officiating CEO of NSDC shares, "The collaboration is an important step towards the realization of the Prime Minister's vision of transforming India into the skill capital of the world. We are keen to bridge the gap between learning and working in the solar sector in the coming years by reaping the demographic dividend of young Indian students.
The project which is part of ENGIE's CSR initiative for 2022-2023 will continue by Q1 2024. The youth will be taught the basics of solar energy and electricity concepts, the basics of Solar Photovoltaic systems and their components, and the Interpretation of Drawings, Material Handling, and storage of components on-site among other topics.
Post training, NSDC will deploy these candidates to various companies with the purpose of undertaking skill training programs and will be able to use the knowledge and skills they have gained. Examples include Carrying out the site survey for the installation of a Solar PV system, assessing the customer's Solar PV requirement, procuring the Solar PV system components, identifying, and using the tools and tackles used for Solar PV system installation, and installing the Civil/Mechanical and Electrical components of a Solar PV system, testing, and commissioning Solar PV systems, as well as maintaining the Solar PV system.
NSDC will ensure that all training programs identified are as per Qualification Pack (QP)/National Occupation Standards (NOS) set forth by the Sector Skill Councils (SSC) resulting in certification as per SSC certification standards.
CSR is embedded in the core of ENGIE's ethos and business model. The company is committed to empowering its stakeholders to take action and reconcile economic performance with social responsibility.
ENGIE understands there is a massive female underrepresentation in STEM. Therefore, the company intends to encourage more girls to participate in training programmes like these so that they can challenge the status quo and break the glass ceiling in the future.
About Engie India:
As a global reference in low-carbon and energy solutions, ENGIE is one of India's leading clean-power generation companies. Incorporated in 2014 and headquartered in Pune, ENGIE is focused on strengthening its commitment to decarbonization with an ambitious "Net Zero Carbon" target by 2045. Together with our employees, customers, partners, and stakeholders, we are dedicated to offering competitive turnkey low-carbon solutions to our customers.
ENGIE's ambition is to become the world leader in the zero-carbon transition which means we are fully aligned with the Government of India's renewable energy targets. ENGIE India implements in-depth sustainability and CSR initiatives and continuously works on areas including education, health, and well-being. Engie in India has received several rewards and recognition including the best large-scale project in 2020 and 2022, signing/executing India's best renewable energy deal of the year in 2020 and for being amongst the top influencers in the solar industry in 2021.
ENGIE's future targets involves adding 4GW of additional renewables capacity per year by 2025 and then an additional 6GW by 2030 to achieve our goal of reaching 80GW by 2030 globally.
Read Also :
Defence Ministry signs Rs 588 Cr contract for Digital Coast Guard project