HONOR
IndianOil adjudged as Arogya World Healthy Workplace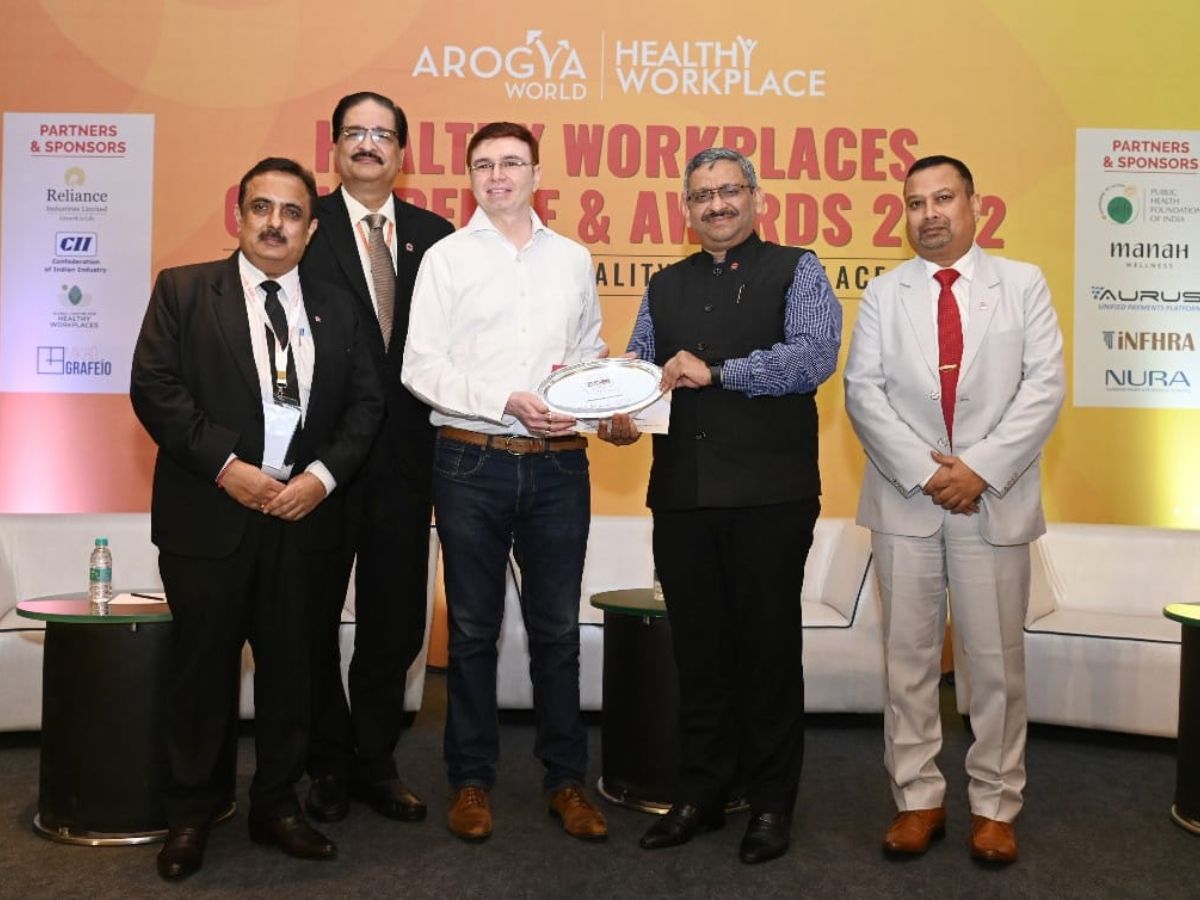 The award was received by Mr Ranjan Kumar Mohapatra, Director(HR), IndianOil
Bangalore: Indian Oil Corporation has been adjudged as Arogya World Healthy Workplace in the Platinum Category by Arogya World India Trust, Bangalore.
Accepting the award, Mr Ranjan Kumar Mohapatra, Director(HR), IndianOil, said:
"It was an honour for me to accept the award on behalf of my Indian Oil family today! We at IndianOil believe that our people are our greatest assets. And when "People First" forays are acknowledged by leading organizations working in the field of public health such as Arogya World, it indeed reaffirms our belief and inspires us to walk the extra mile."