PSU NEWS
IREDA deliberates future collaboration and investment opportunities in Renewable Energy with Norfund
Shri Pradip Kumar Das, Chairman & Managing Director, Indian Renewable Energy Development Agency Ltd. (IREDA) along with IREDA team visited the office of Norfund (Norwegian Investment Fund for developing countries) in Bangkok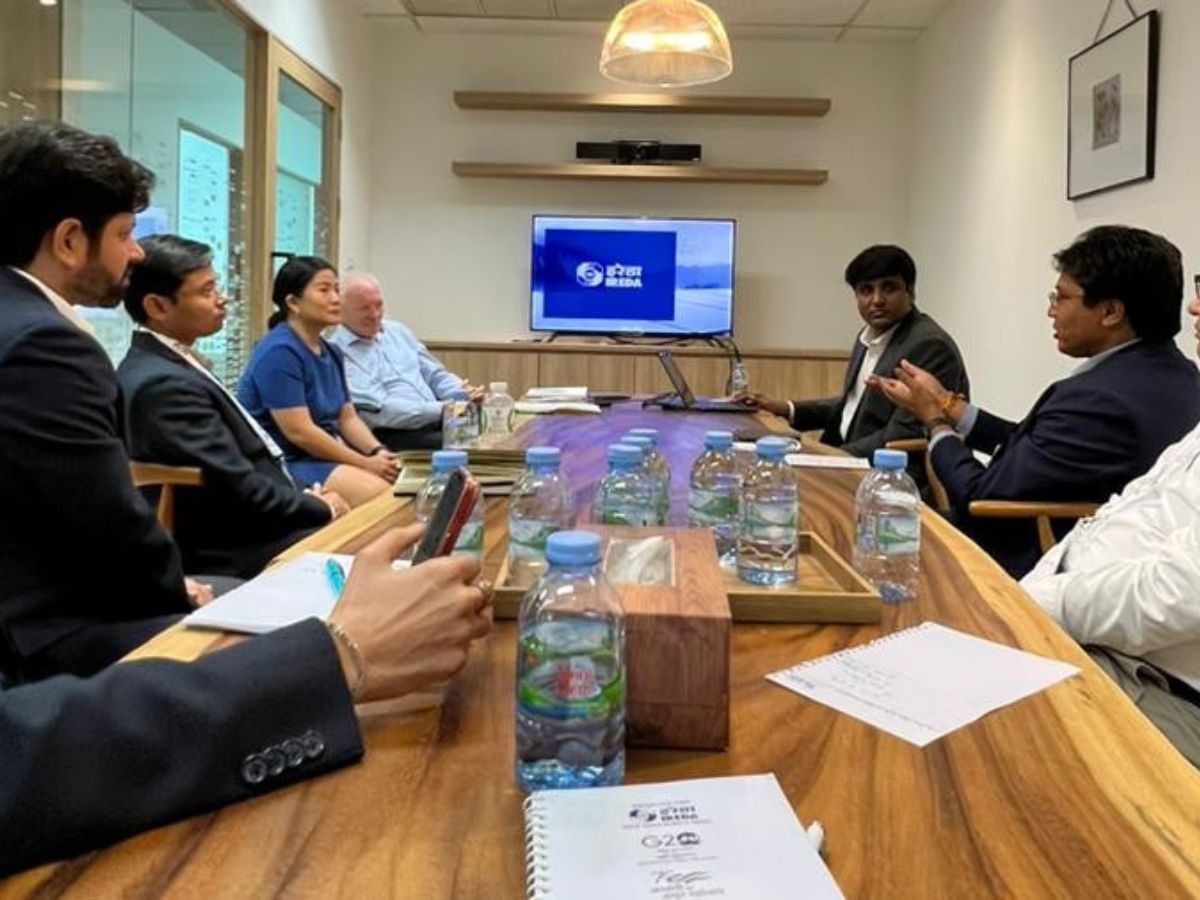 IREDA deliberates future collaboration and investment opportunities in Renewable Energy with Norfund
NEW DELHI- Shri Pradip Kumar Das, Chairman & Managing Director, Indian Renewable Energy Development Agency Ltd. (IREDA) along with IREDA team visited the office of Norfund (Norwegian Investment Fund for developing countries) in Bangkok, Thailand today and discussed investment opportunities and collaborative funding models for RE development in India.
The representatives from Norfund included Ms Fay Chetnakarnkul, Regional Director Head of Asia office and Mr. Inge Stolen, Senior Investment Manager, Clean Energy.
IREDA delivered an elaborative presentation on the significant role played by the company towards the existing RE status in India and the future plans for a dedicated growth of clean energy sector under the NDC targets set up by the Govt. of India.
Read Also :
RVNL Appoints Vivek Gupta as Part-time Government Director onboard
Shri Das also highlighted that India's remarkable progress in the Renewable Energy (RE) sector surpasses the world average growth rate, and IREDA has been a major contributor to this achievement. He further stated that while India sustains the largest population in the world, the per capita energy consumption and per capita carbon emission intensity in India is significantly lower than the world's average and other developed nations.
IREDA actively promoted the need to have holistic and collaborative efforts from the world over to ensure the wholesome development of clean and RE across the entire planet earth.
Read Also :
MOIL's November Production up by 35% y-o-y
The team added that owing to rise in the interest rates globally and further inclusions of hedging costs, the floating rate linked loans which were low cost previously are no longer competitive. Consequently, IREDA has been raising from the domestic market where the cost of borrowing has been comparatively lower than foreign currency loans.
Mr. Das highlighted that in order to ensure large scale deployment of new technologies and ensure bankability of new technology based RE projects like Green Hydrogen, Bio-Ethanol, Carbon capture store age and sequestration; innovative and collaborative financial models need to be devised across multilateral agencies utilising core competencies and domain-based business experiences across the entire value chain of stakeholders.
The meeting showcased strong focus by IREDA and Norfund on clean climate via green energy financing and strong synergistic potential in the Indian market.
Read Also :
Bobba Group Announces Flexible Pay-As-You-Store Storage Option for Businesses