CSR
Minister Nitin Gadkari along with MOIL CMD presented two ambulances under CSR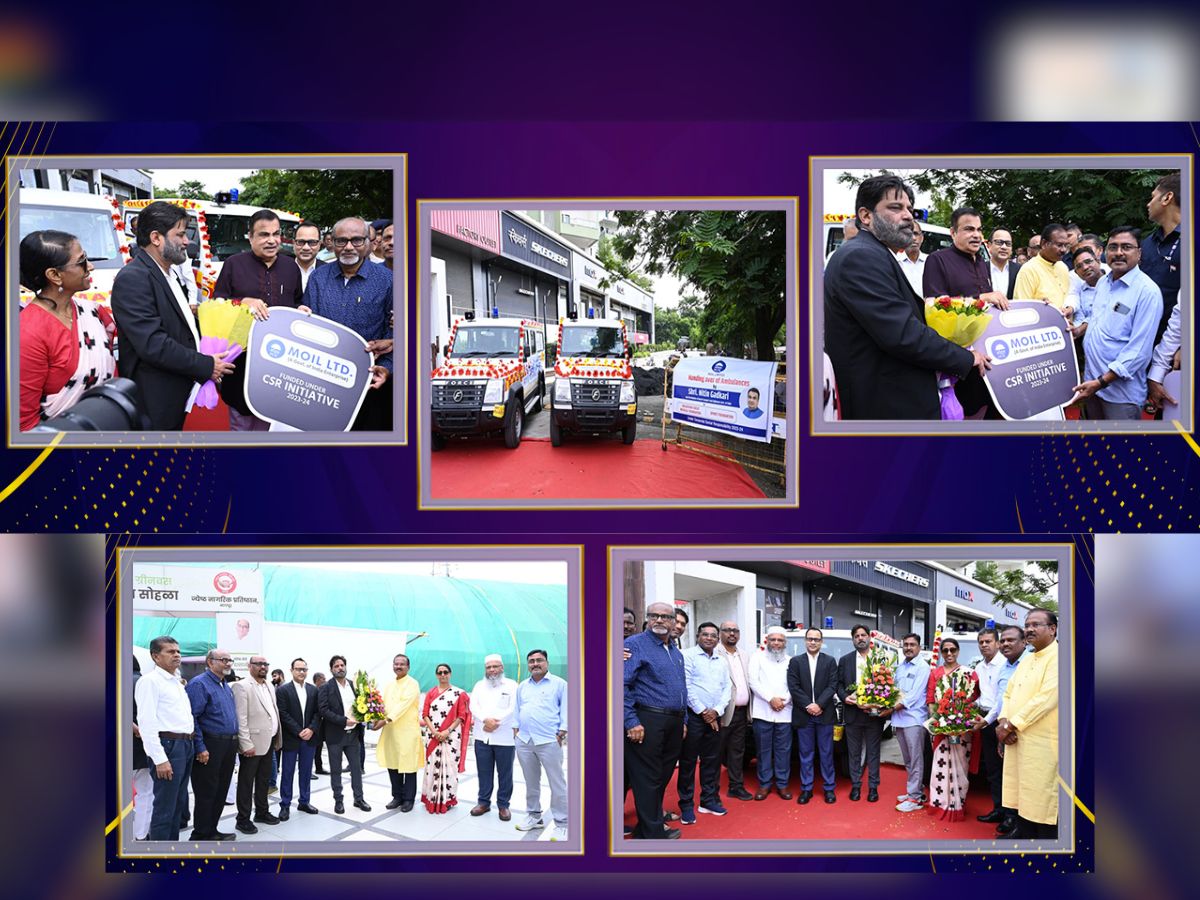 New Delhi: Hon'ble Minister of Road, Transport, and Highways, Shri. Nitin Gadkari, along with MOIL CMD, Shri Ajit Kumar Saxena, presented two ambulances to OFROT Foundation, Nagpur, and SANJEEVAN Socio Medical Foundation, Nagpur, as part of MOIL's CSR initiative.
Read Also :
NSIC organises 2nd India-Taiwan SME Cooperation Forum
The event was attended by Shri Rakesh Tumane, Director - of Finance, Ms. Usha Singh, Director - of HR, and Shri M M Abdulla, Director of Production and Planning, from MOIL Ltd.
Read Also :
REC signs loan agreement with RUMSL