PSU NEWS
Vigilance Awareness Week 2023 concludes with prize distribution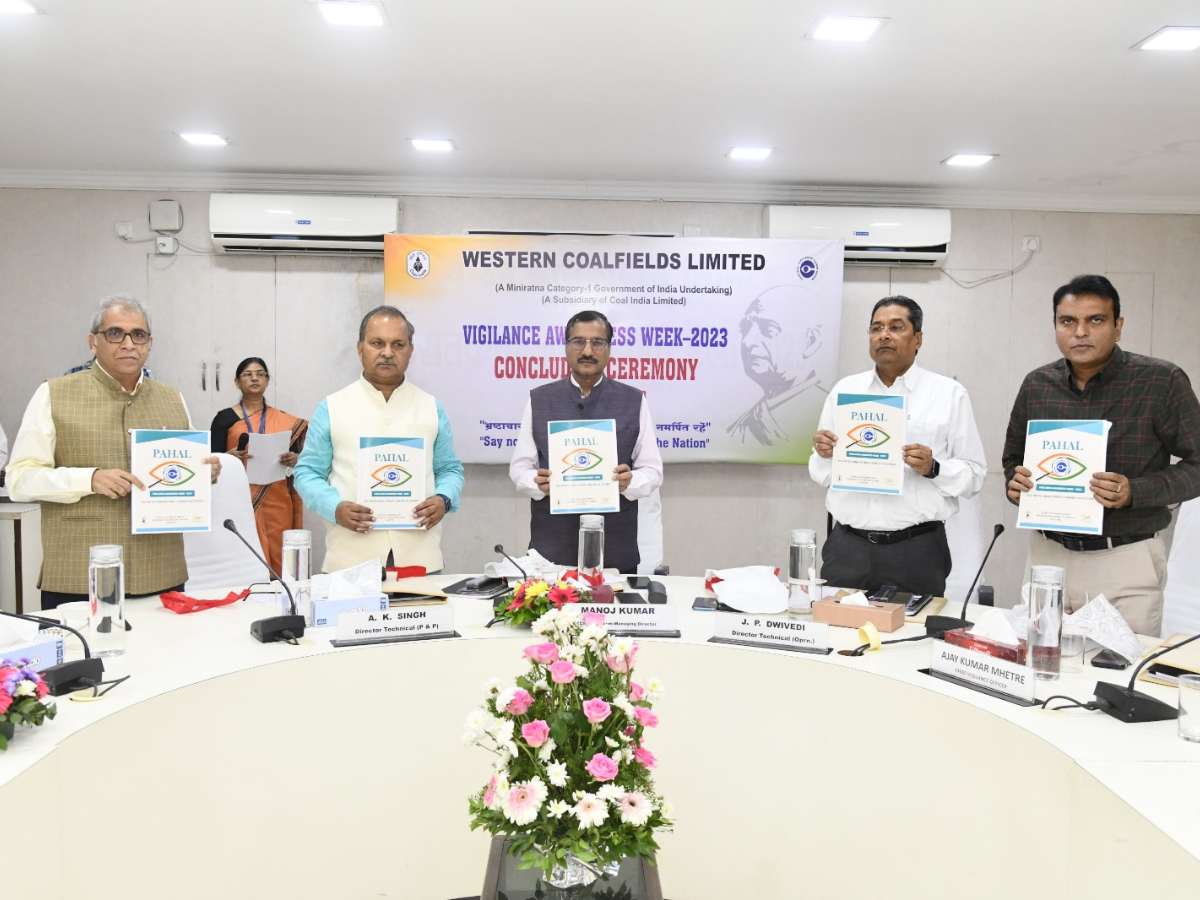 New Delhi: The valedictory function of Vigilance Awareness Week in Western Coalfields Limited starting from 30th October, 2023 was held today on 09-11-2023 at WCL Headquarters. The function was presided over by CMD of WCL, Shri Manoj Kumar. Director (Technical/Personnel) Shri J. P. Dwivedi, Director Technical (Planning/Project) Shri A. Of. Singh and Chief Vigilance Officer Shri Ajay Madhukar Mhetre had prominent presence.
CMD Mr. Manoj Kumar in his address said that WCL is moving in the direction of preventive vigilance. He advised everyone to be aware of the necessary rules, policies etc. and use them during work. He appreciated the various competitions and programs organized by the Vigilance Department during the week and extended his best wishes to all the winners.
Read Also :
Advisor to PM Sh. Tarun Kapoor, Conducts Comprehensive Review at NTPC North Karanpura
Chief Vigilance Officer Shri Ajay Madhukar Mhetre, in his address, informed everyone in detail about the various competitions and programs organized during the Vigilance Awareness Week. In his address, he laid emphasis on improving the working system and participatory vigilance.
In this function, winners of various competitions conducted during Vigilance Awareness Week were awarded. The guests also released the souvenir 'Pahal' (Compendium of Circulars & Vigilance Activities).
Read Also :
THDCIL sign MoU for Water Sports High Performance Academy at Tehri
The closing ceremony started with the Coal India corporate song and ended with the national anthem. A large number of department heads, officers, staff and students participated in the program. The program was conducted by Mrs. Anupama Tembhurnikar, Senior Manager (Personnel) and vote of thanks was given by Mr. Anup Hanjura, General Manager (Vigilance).
Read Also :
RITES Mukta Mitra wins 'Emerging Metro Woman of the Year' award