All India Public Sector Athletics Meet at Kolkata PSU NEWS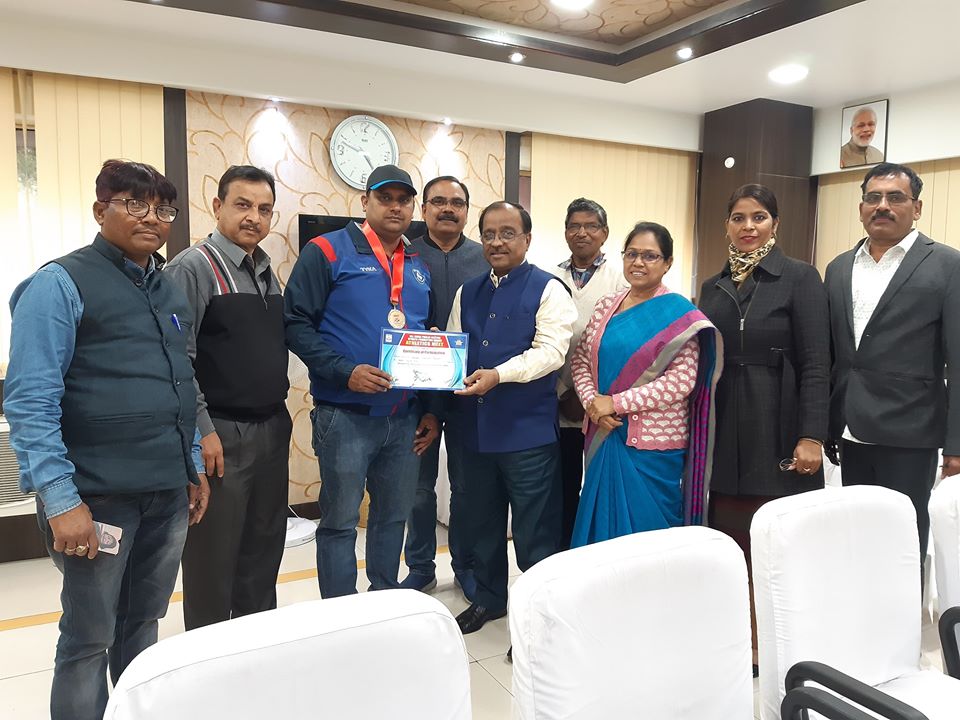 Kolkata: All India Public Sector Athletics Meet was held from 5th to 7th February 2020 at Kolkata. Athletes from CIL and its Subsidiaries as well as other PSUs participated in the various categories of sports organized during the event.
Sri Praveen Chandra Mishra posted as a mechanic at Block II Area of BCCL secured third position in Hammer Throw category making the Company proud. Collective efforts of Welfare Team BCCL led by Smt.Ahuti Swain, G.M(P/Welfare) is commendable in encouraging and grooming participants in Company as well as National level sports.
The entire team met Sri R.S Mahapatra, Director(P) BCCL on 10.02.2020 and thanked him for his continuous support. Sri Mahapatra congratulated Sri Mishra and admired the efforts of the entire team. He also advised all the concerned officials to continue nurturing talents in the field of sports and provide them with opportunities to showcase their talents at appropriate levels.
Posted Date : 11-02-20
Categories : PSU NEWS