Sir William Mark Tully to launch Samvaad Series of PRSI Delhi Chapter PSU NEWS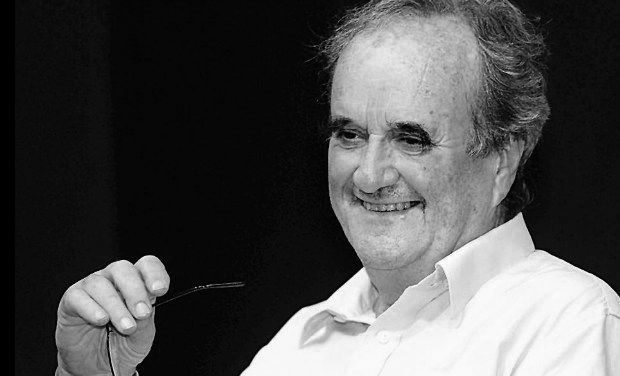 New Delhi: PRSI Delhi Chapter
has planned to start a
Samvaad Series
of Knowledge sharing initiative for the benefit of PR and Media Professionals. A renowned veteran British Journalist and former BBC India Correspondent,
Sir William Mark Tully
will launch the series on May 10th, 2019 and will address the gathering on
'Creative Listening'
at SCOPE Convention Centre, New Delhi. Renowned PR & Media professionals representing leading public and private sector, corporates from Delhi-NCR will attend the event.
The event has been supported by SCOPE, REC, Network 18, Moneycontrol, Imagine Tresor, Apple Premium Reseller, Adfactors, Asian Age, Radio City, The Pioneer, Patriot, Daily Excelsior, PR Professionals, Clean India Ventures, PSU Connect, PSU Watch, Sam Aaramabh Foundation, Pratibimb Photographers, and National Advertising agency. 
The elected representatives of the Delhi Chapter include Shri Naresh Kumar (Chairman) General Manager, Corp. Comm. (POWERGRID), Shri H.S. Paul (Vice-Chairman) Delhi Bureau Chief, Daily Excelsior, Shri S S Rao (General Secretary), AGM (CC), PFC, Shri Sarvesh Tiwari (Joint Secretary), MD, PR Professionals, Shri JP Sharma (Treasurer), Former DGM (PR) NTPC, Shri Akshat Chopra, Public Relations Officer, Corp. Comm. (POWERGRID) and Ms. Tanvi Singhal, Sr. Executive, REC.
Other members include, Shri G.S. Bawa, Former GM (PR) AAI, Shri KN Dhawan, (PR) SCOPE, Shri J.P. Dhaundiyal, Advisor, Media Cell, MoP, Mrs. Sushma Gaur, AGM (PR) (NHSRCL), Shri Rajat Gupta, Consultant.
The Public Relations Society of India (PRSI) is a non-profit national association of PR practitioners which was established in 1958 to promote the recognition of public relations as a profession and to formulate and interpret to the public the objectives and the potentialities of public relations as a strategic management function. The members of the society are public relations practitioners from multinationals, public and private sector, academics and PR consultants.
Posted Date : 08-05-19
Categories : PSU NEWS