HDFC Bank wins ICAI awards for Excellence in Financial Reporting 2019-20 HONOR
The ICAI Award was presented by Shri Arjun Ram Meghwal, Union Minister, Government of India, to Raveesh Bhatia, Group Head – Emerging Corporates Group, HDFC Bank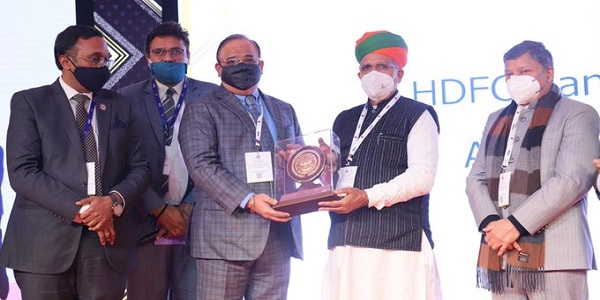 New Delhi: India's largest private lender HDFC Bank wins the ICAI Award for Excellence in Financial Reporting (2019-20) in the Gold Shield category for the 2nd consecutive year, in the private sector banks category (including foreign banks).
A 13-member jury, chaired by Dinesh Khara, Chairman, SBI, chose winners based on the degree of compliance with accounting standards, statutory guidelines & regulations without considering the financial condition & operating performance of the org.
The ICAI Award was presented by Shri Arjun Ram Meghwal, Union Minister, Government of India, to Raveesh Bhatia, Group Head – Emerging Corporates Group, HDFC Bank at a function organised in New Delhi.
Posted Date : 08-02-21
Categories : HONOR
Tag Cloud: HONOR