ITI Limited distributes essential provisions bags to 1000 poor families CSR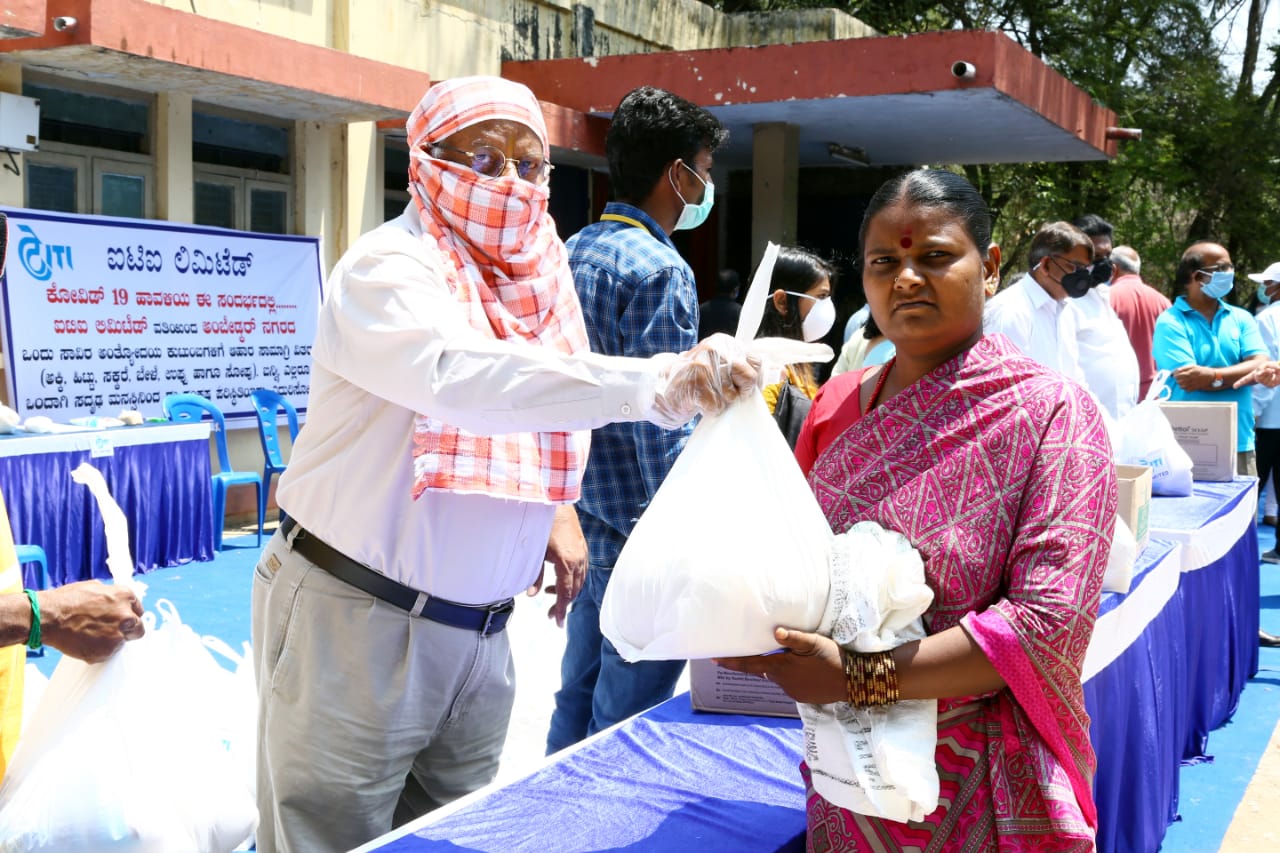 Bengaluru: ITI Limited is extending all possible CSR help in the nation's  fight against covid-19. Reiterating its commitment to giving back to society, the company has adopted 1000 poor families of Ambedkar Nagar near ITI Township, Doorvani Nagar. The company has started the distribution of 1000 bags containing essential provisions consisting of Rice, Daal, sugar, Salt, Atta and soaps during the lockdown period.
The bags were handed over to the residents of Ambedkar Nagar at ITI community hall in the presence of Shri Rakesh Mohan Agarwal, CMD, ITI Limited, Shri Shashi Prakash Gupta, Director-HR, ITI Limited , Shri D Venkateswarlu, Director-Production, ITI Limited and senior officials of ITI Limited. The company is expecting to complete distribution of 3000 bags in the coming days.
Posted Date : 08-04-20
Categories : CSR