Other
Maharashtra Abolishes 1976 Law; No Casinos Until Further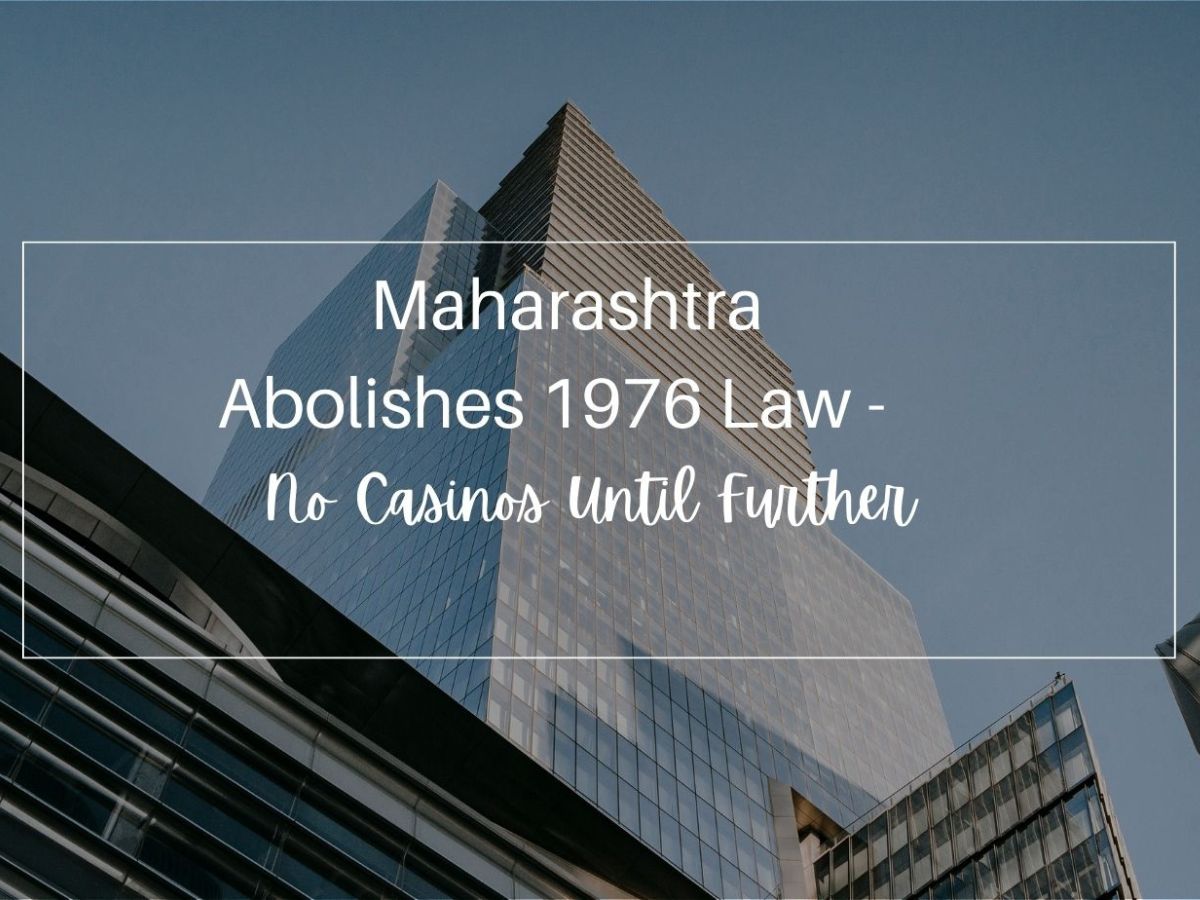 New Delhi: The state government's choice to repeal the law contradicts the increasing requests from tourism organizations and businesses to gain approval for establishing casinos in Maharashtra's prominent tourism destinations.
In August this year, the Maharashtra cabinet approved the decision to repeal the Maharashtra Casino (Control and Tax) Act of 1976. The highly coveted law was never put into effect, although it left the door cracked open for creating a safe and regulated gambling environment that will be lucrative for the region as well.
By doing so, the government put an end to years of speculation regarding the legalization of gambling in the state. One of the main reasons why the Act never came to power is its alleged ambiguity and strong opposition throughout the decades. The other is the lack of effective rules and directions regarding potential casino venues and operators.
This controversial move comes despite the growing demand from tourism organizations and business entities interested in expanding their offers and bringing some of the biggest gambling operators to the state.
Gamblers Are Going to Gamble
An anonymous official claims that the 1976 Act defines casinos, imposes several restrictions and determines different penalties. It also imposes an age limit, just like all modern gambling laws. However, they find it lacking in terms of compliance which could have devastating consequences. The official believes that scraping the law indicates a clear stance on the future of gambling in Maharashtra.
It seems that this decision wasn't thought through, as gamblers are flocking to sites like Bestindiancasinos.co.in, known as a great review site of gambling sites in India. It gives players easy access to top-rated offshore casino brands, often offering more lucrative bonuses and better experience. Even so, the officials are not concerned.
Missing Out on Significant Fundings
The same person claims that previous governments feared backlash, so they avoided tackling this important issue. Meanwhile, the official failed to answer questions regarding the high revenue that Maha would have benefited from. In the majority of countries worldwide where gambling is regulated, a certain percentage of taxes and revenue is used to fund public causes such as schools, hospitals and care for the elderly.
According to some sources, there were at least four active proposals for establishing brick-and-mortar casinos in Maharashtra, all submitted by different operators, so obviously, there was a lot of interest in keeping up with the growing demand for gambling. The Eknath Shinde government put an end to them with a single move.
Read Also :
GRSE Hosts First-Ever National-Level QCC Competition for Defence PSUs
The Opposition Grows
Yet, not everyone agrees with the abolition. Gaming communities and groups are concerned the authorities have failed once again to protect their interests. Notoriously, total ban on gambling usually leads to gamblers turning to black market companies that often offer little to no customer protection and are sometimes downright scams. The same goes for illegal gambling joints, often connected to organized crime.
Maharashtra Navnirman Sena's labour wing sides with players. In a letter to Eknath Shinde the labourers demanded legalization of casinos in Maharastra. Allegedly, certain operators were ready to take things to court in case they were not granted to do business. With the ban on gambling, this becomes impossible. There is no room for negotiations.
Read Also :
IOCL ranks top Indian Corporate in Bloomberg NEF Global Rankings 2023
"No Permission!"
During the recent monsoon session of the state assembly, Deputy Chief Minister and Home Minister Devendra Fadnavis firmly stated that the government would unequivocally prohibit the operation of casinos within the state.
"State government is firmly opposed to any such undertaking, and we will not grant permission for casinos to operate. A bill will be introduced to repeal the current Act," Fadnavis declared in the final week of July.
Fandavis continued to explain the decision was made with the intention not to cater to the needs of current players and businesses, but to protect upcoming generations. In the past, we have witnessed two attempts at making casino gambling illegal. It happened first in 2016, and then again in January 2023.
Although the state government had announced intentions to repeal the eight-page Act, it was not presented for discussion in the session that concluded on August 4, 2023. It remains unclear when that will happen.
Read Also :
THDC lowers Main Inlet Valve of Second Unit in1000 MW Tehri Pumped Storage Project