power-sector-news
Shri R. K. Singh exhorts industry leaders to set targets for going green
Union Power & NRE Minister Shri R. K. Singh chaired a meeting with Industry and other stakeholders in New Delhi today on Green Energy Open Access Rules.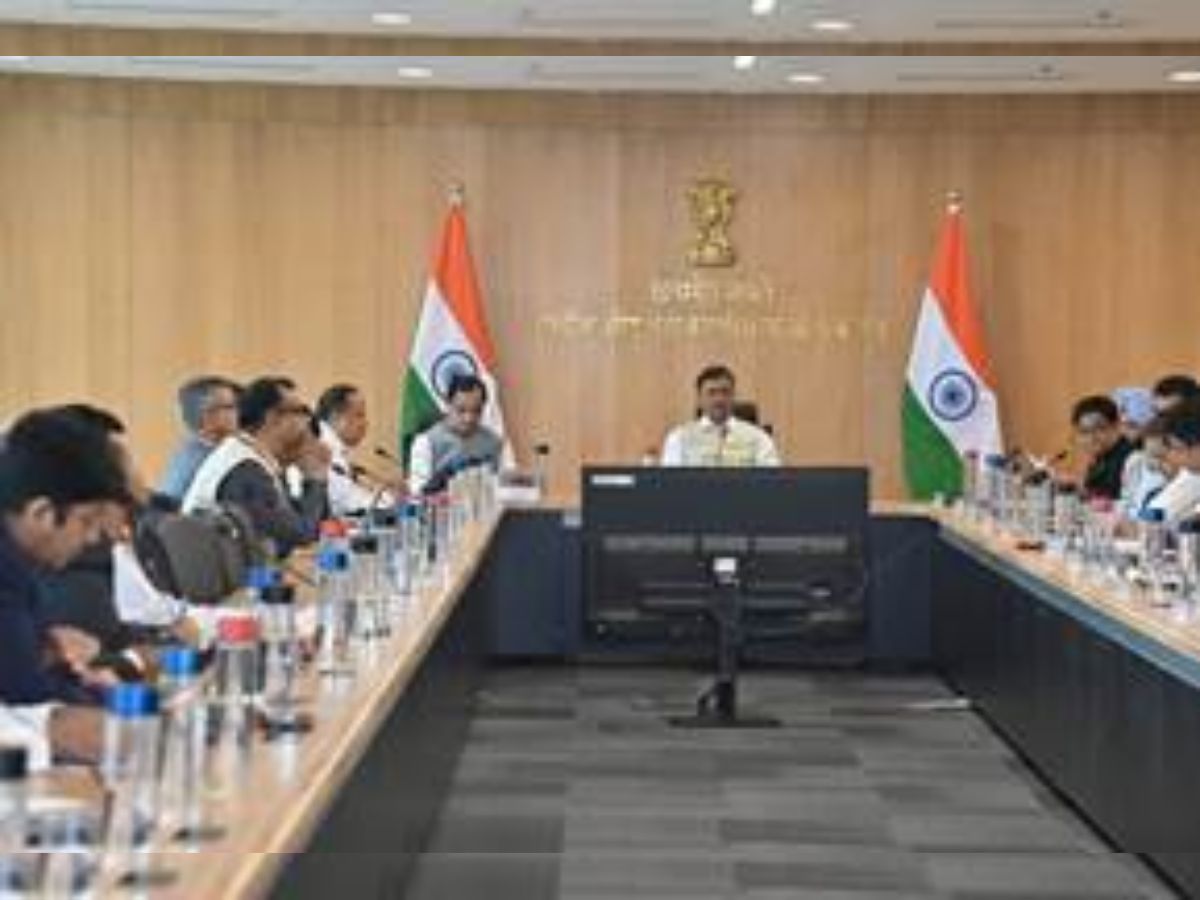 Shri R. K. Singh exhorts industry leaders to set targets for going green
NEW DELHI- Union Power & NRE Minister Shri R. K. Singh chaired a meeting with Industry and other stakeholders in New Delhi today on Green Energy Open Access Rules. The Meeting was held in hybrid mode. Over 500 participants attended the meeting virtually and about 50 were present physically.
The participants raised various problems faced by them with regard to Green Open Access Rules. The Government had notified Electricity (Promoting Renewable Energy Through Green Energy Open Access) Rules, 2022 on 06th June last year, in order to further accelerate India's ambitious renewable energy programmes, with the objective of ensuring access to affordable, reliable, sustainable and green energy for all.
Speaking on the occasion, Shri Singh called upon the industry leaders to set targets for going green and take advantage of the provisions of Green Energy Open Access Rules to get Green Power at reasonable rates and also contribute to a greener and sustainable environment. "Green Energy Open Access Rules, 2022 are a major step towards India going green and cutting emissions by 45% in line with India's updated NDC target for 2030.
It will also help bring down power cost significantly. I want you all to take advantage of the new rules and work with a vision to leave behind a greener planet for future generations," the Union Power & NRE Minister added.
Read Also :
Paytm's Market Cap dives $1 billion in Single Day: Read What happens
Shri Singh also asked the industry stakeholders to inform the Government of such cases where the Green Energy Open Access Rules are not being followed in letter and spirit so that the Government can take up the issue with the concerned agencies and if required, take penal actions.
The industry was assured of all possible help including resolution of regulatory, policy, evacuation infrastructure, connectivity, GNA, etc, as may be required for adoption of green energy open access rules by industry.
Salient Features of Green Energy Open Access Rules
The salient features and benefits to common consumers from 'Green Energy Open Access' are as follows:
(a). These rules are notified for promoting generation, purchase and consumption of green energy including the energy from Waste-to-Energy plants.
(b). The Green Open Access is allowed to any consumer and the limit of Open Access Transaction has been reduced from 1 MW to 100 kW for green energy, to enable small consumers also to purchase renewable power through open access.
(c). Consumers are entitled to demand supply of Green Power from Discoms. Discoms would be obligated to procure and supply green power to eligible consumers.
(d). These Rules have streamlined the overall approval process for granting open access. Time bound processing by bringing uniformity and transparency in the application as well as approval of open access through a national portal has been mandated. Approval for Green Open Access is to be granted in 15 days or else it will be deemed to have been granted.
(e). Commercial and Industrial consumers are allowed to purchase green power on voluntarily basis.
(f). Provide certainty on open access charges to be levied on Green Energy Open Access Consumers which includes transmission charges, wheeling charges, cross subsidy surcharge, standby charges wherever applicable, banking charge and other fees and charges such as Load Despatch Centre fees and scheduling charges, deviation settlement charges as per the relevant regulations of the Commission.
(g). Cap on increasing of cross-subsidy surcharge as well as the removal of additional surcharge, incentivize the consumers to go green.
(h). There shall be a uniform Renewable Purchase Obligation (RPO), on all obligated entities in area of a distribution licensees. Green Hydrogen/Green Ammonia has also been included for fulfillment of its RPO.
(i). Consumers will be given Green Certificates if they consume green power and will also be facilitated.
Read Also :
Advisor to PM Sh. Tarun Kapoor, Conducts Comprehensive Review at NTPC North Karanpura
As per the Electricity Act 2003, the tariff is determined by the Appropriate Commission. Accordingly, the tariff for the green energy shall be determined by Appropriate Commission and shall comprise of the average pooled power purchase cost of the renewable energy, cross-subsidy charges, if any, and service charges covering the prudent cost of the distribution licensee for providing green energy to the consumers.
The Ministry of Power has already notified Grid Controller of India Limited as Central Nodal Agency who operates Green Open Access Registry (GOAR) portal (https://greenopenaccess.in) which is the single window portal to register and apply for the Green Energy Open Access.
All information related to approvals, rejections, revisions, curtailment etc. is made available to the respective participants through the web based GOAR portal which acts as a central registry.
Read Also :
THDCIL sign MoU for Water Sports High Performance Academy at Tehri