Corp
Tata Power Solar Commissions a landmark EPC project in Rajasthan
The project will produce over 800GWh of clean energy annually and will help avoid up to 600,000 tons of annual CO2 emissions.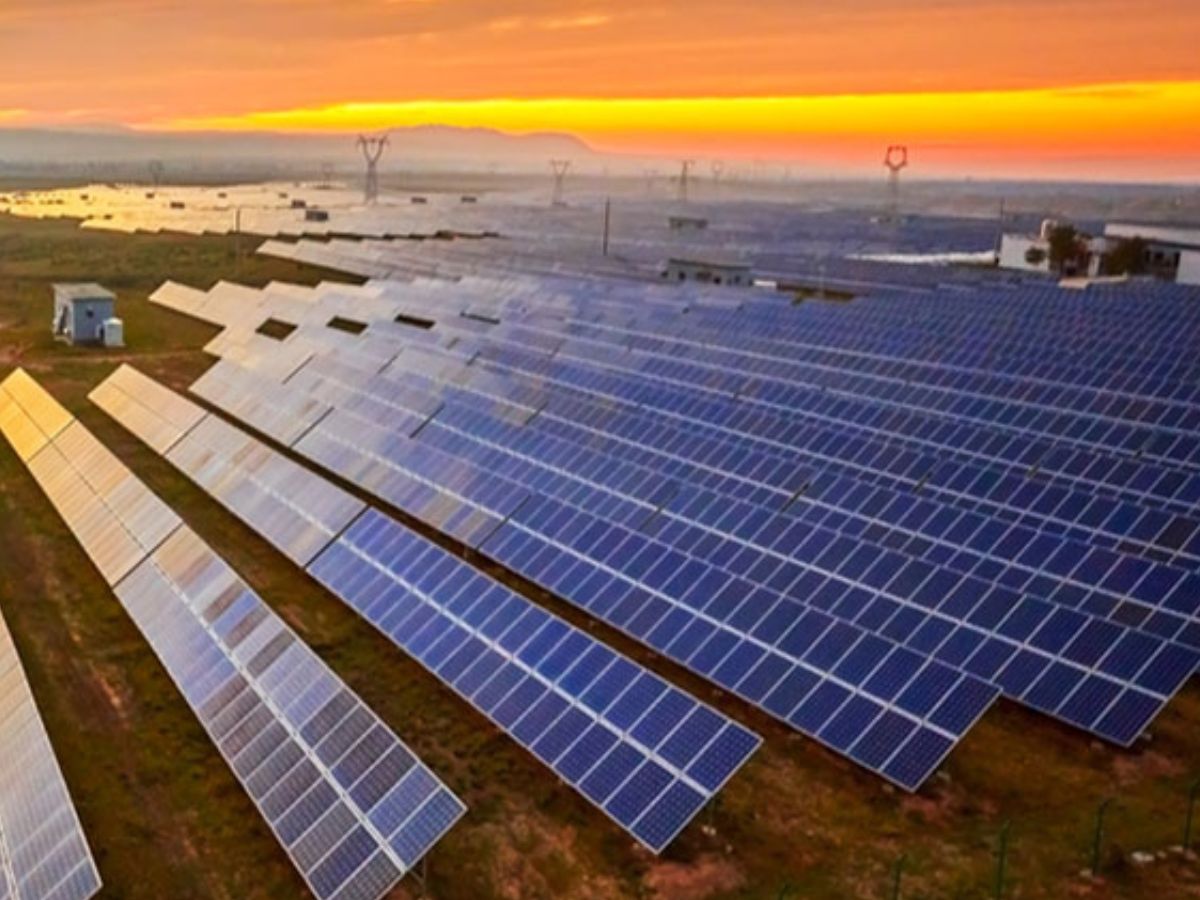 Tata Power Solar Commissions a landmark EPC project in Rajasthan
New Delhi: Tata Power Solar, one of India's largest integrated solar companies and a wholly-owned subsidiary of Tata Power, commissioned a 450 MWDC capacity solar pant for Brookfield Renewable India. The installation entails set up of over 800,000 modules and was completed within record 7 months' timeframe. The project will produce over 800GWh of clean energy annually and will help avoid up to 600,000 tons of annual CO2 emissions.
Tata Power Solar comes with an extensive experience in executing distinguished EPC projects in the country. With the usage of 535 Wp and 540 Wp bifacial modules on a large scale. For smooth execution of the project, tractors and back loaders were used to support the frames, handle modules and higher capacity equipment. On-site infrastructure support and amenities were provided to the project workers to ensure improved productivity at site and speedier execution of the project.
Commenting on the project commissioning, Dr. Praveer Sinha, CEO & MD, Tata Power said, "We are pleased to have completed the solar plant for Brookfield Renewables India in Rajasthan in record time. This project not only underlines our commitment to promoting sustainable energy adoption but also fortifies our position as a major EPC player in the country."
Mr Ashish Khanna, President – Renewables, Tata Power added, "Investing in clean, efficient energy reduces emissions and accelerates climate action. The completion of the Brookfield Renewables India project is another step forward in our efforts to advance the country's sustainable energy aspirations."
Tata Power Solar has always been a pioneer in implementing and commissioning such large-scale EPC projects. With the commissioning this project, the company's total utility-scale solar project portfolio touches 9.7GWp.
About Tata Power Solar Systems Limited:
Tata Power Solar, with over 32 years of deep domain expertise is one of the pioneering solar manufacturers in the world and India's largest specialized EPC player. Founded in 1989, the company was originally formed as a joint venture between Tata Power and British Petroleum Solar (BP Solar). As a pioneer and market leader in the solar space, headquartered in Bangalore, Tata Power Solar now operates independently as a wholly-owned subsidiary of Tata Power.
As one of the largest solar manufacturers in India, Tata Power Solar operates world-class manufacturing unit in Bangalore, with a production capacity of 635MW of modules and 500 MW of cells. It has a portfolio of more than 9.7 GWp of ground-mount utility-scale, over 1000MW of rooftop and distributed generation projects across the country & installed over 68000 Solar Water Pumps in India till date. It also offers a diverse line of solar solutions for both urban and rural markets – these include rooftop solutions, solar pumps, and power packs among others. Tata Power Solar is committed to enabling solar everywhere and aims to provide energy access to millions of people across the country via its integrated solar solutions. For more information visit: www.tatapowersolar.com
About Tata Power:
Tata Power (NSE: TATAPOWER; BSE:500400) is one of India's largest integrated power companies and together with its subsidiaries and jointly controlled entities, has an installed/managed capacity of 13,735 MW. The Company has a presence across the entire power value chain – generation of renewable as well as conventional power including hydro and thermal energy, transmission & distribution, coal & freight, logistics, and trading.
The Company had developed the country's first Ultra Mega Power Project at Mundra (Gujarat) based on super-critical technology. With 4.9 GW of clean energy generation from solar, wind, hydro, and waste heat recovery accounting for 35% of the overall portfolio, the company is a leader in clean energy generation. It has successful public-private partnerships in generation, transmission & distribution in India viz: Powerlinks Transmission Ltd. with Power Grid Corporation of India Ltd. for evacuation of Power from Tala hydro plant in Bhutan to Delhi, Maithon Power Ltd. with Damodar Valley Corporation for a 1,050 MW Mega Power Project at Jharkhand.
Tata Power is currently serving more than 12 million consumers via its Discoms, under a public-private partnership model viz Tata Power Delhi Distribution Ltd. with the Government of Delhi in North Delhi, TP Northern Odisha Distribution Limited, TP Central Odisha Distribution Limited, TP Western Odisha Distribution Limited, and TP Southern Odisha Distribution Limited with Government of Odisha. With a focus on sustainable and clean energy development, Tata Power is steering the transformation into an integrated solutions provider by looking at new business growth in distributed generation through rooftop solar and microgrids, storage solutions, EV charging infrastructure, ESCO, home automation & smart meters et al.
With its 107 years track record of technology advancements, project execution excellence, world-class safety processes, customer care, and green initiatives, Tata Power is well poised for multi-fold growth and is committed to lighting up lives for generations to come. For more information visit us at: www.tatapower.com
Read Also :
PM to visit Gujarat; will dedicate projects Rs 5200 cr to nation