IOT Achieves Near-double Profits PERFORMANCE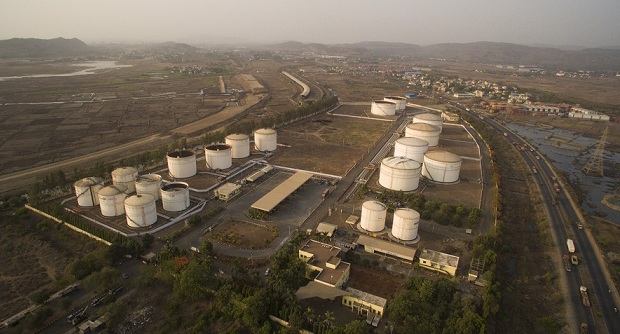 Mumbai: Indian Oiltanking limited (IOT),
a joint venture of
Indian Oil Corporation,
continues its profitable streak for a second consecutive year as it records a near-double Total Comprehensive income of nearly 157 Crore in its approved audited financials for FY 2019. The double-digit percentage rise in profits clearly marks sustained profitability for the company that achieved a turnaround in FY '18.
Shri Sanjiv Singh, Chairman of IOT Board and Indian Oil Corporation received the performance with enthusiasm and observed, 'I am happy to note Indian Oiltanking's positive financial performance despite volatile market factors during last fiscal. It stands testimony to IOT's operational efficiencies and versatility across geographies. Looking forward to another exciting financial year for IOT.'
Speaking on the financials, Shri Vivek Venkatachalam, Managing Director, IOT said, 'Despite the market challenges we faced, we're proud to share that we rose to these challenge We have identified adjacencies and new opportunities to deliver yet another profitable year, and are already working to raise the benchmark for FY '20.' Indian Oiltanking is a pioneering and a leading service provider for Oil Marketing Companies (OMCs), offering its world class technology, tankage and talent to Store and Distribute fuel products to retailers, letting OMCs focus on their core strengths.
Sharing IOT's future strategy, Shri Vivek added, 'India's growing hunger for power shall have more fuel types on the menu, and alternate fuels shall be increasingly popular in the coming years. With our excellence in POL fuel Terminalling established, we're carving our niche in Compressed Biogas. Our poultry-fed biogas plant in Tamilnadu is already working on enriched and vehicle-ready biogas, soon to be retailed across IOC's outlets in South India. We're also keen to replicate this model at more places in Maharashtra, Andhra and Tamil Nadu' IOT has inked a Memorandum of Understanding with the Indian Oil Corporation to generate 15 tonnes of Compressed Biogas per day, and the product shall reach IOC's retail outlets later this year. The company is looking at expanding its footprint in biofuels and infrastructure-led Terminalling.
Posted Date : 06-06-19
Categories : PERFORMANCE
Tag Cloud: PERFORMANCE