Shri Manoj Kumar Assumes the charge of Director (Technical) at WCL NEW FACES IN PSUS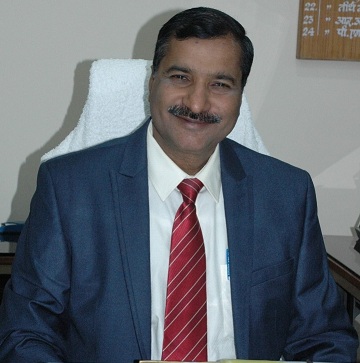 Nagpur: Shri Manoj Kumar assumed the charge of Director (Technical) at Western Coalfields Limited, Nagpur on 29th November 2018. Prior to elevation as Director (T) he had served in various capacity in WCL/SECL & ECL since 1985.
Shri Manoj Kumar did his B. Tech Mining Engineering from Indian School of Mines, Dhanbadin 1st class with distinction in the year 1985. First Class Mine Managers' Certificate of Competency in the year 1989. M. Tech in Rock Excavation Engineering from ISM, Dhanbad in 1993-94 & awarded Gold Medal.
Shri Manoj Kumar joined Coal Industry in the year 1985 at old Rajnagar Colliery of Hasdeo Area,since then he worked in various mechanized and manual coal mines around 17 years in WCL/SECL. Thereafter joined ECL in the year 2002 and served as General Manager in Bankola, Pandaveswar (38% growth in production in 12-13, achieved best performing area) and Sonpur Bazari Area. Also worked as HOD in Contract Management Cell, Planning department of ECL. He is having vast experience and expertise of difficult underground mining methods.
Shri Manoj Kumar attended International Executive Diploma Program organized by International Institute of Projects and Program Management (I2P2M) in collaboration with the George Washington University USA.
Visited South Africa for training towards successful implementation of the continuous miner at Sarpi Project. Participated in Indian Mining Mission to Australia coinciding with AIMEX 2015 Exhibition.
Posted Date : 30-11-18
Categories : NEW FACES IN PSUS