Other
Jaipuria Institute of Management, Noida kickstarted their 3 weeks long ITEC Program
This programme has been signed up by 30 participants from 24 different nations.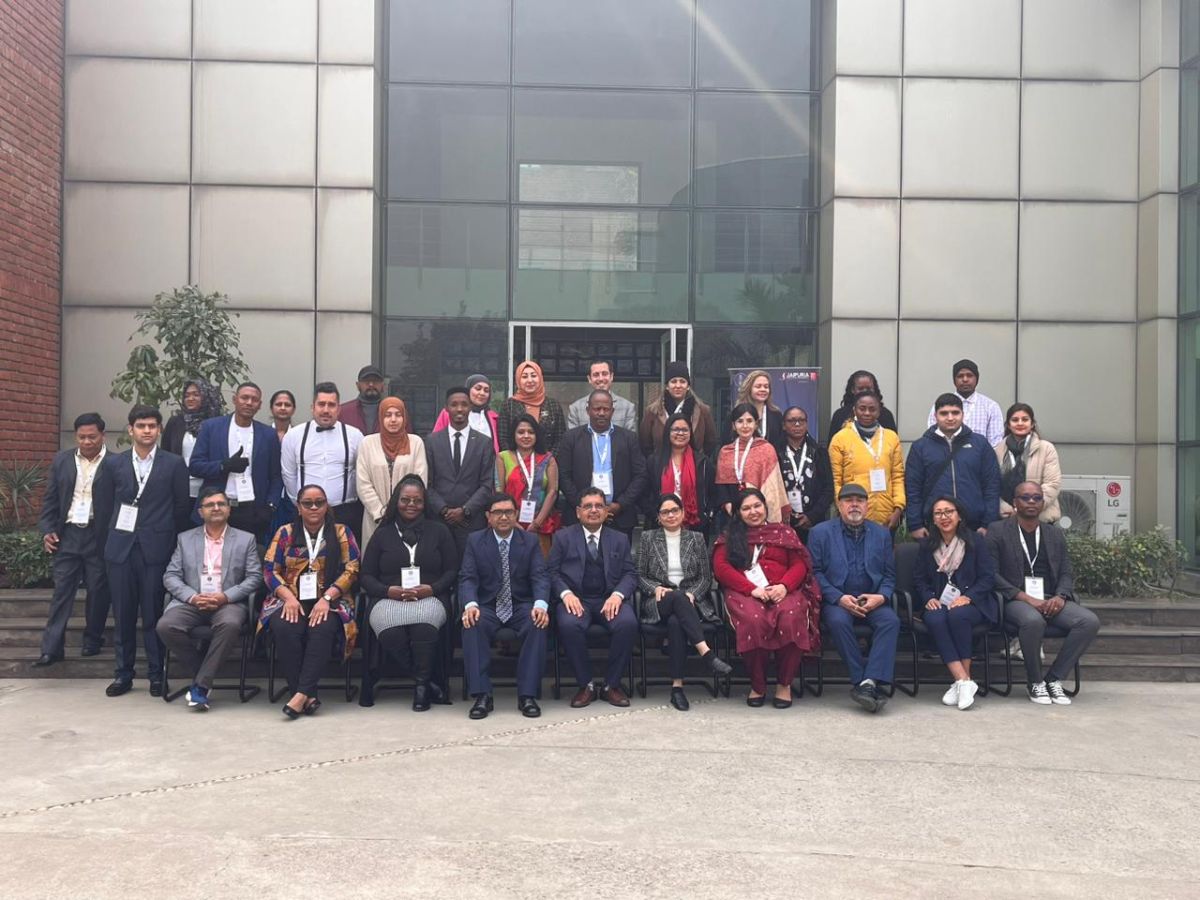 Noida: Jaipuria Institute of Management, Noida kickstarted the residential ITEC Program on 'Unleashing the Leadership DNA in Small & Medium Enterprises' for management employees at all levels in any industry on Monday, January 9, 2023, under the Ministry of External Affairs, Government of India.
Indian Technical and Economic Cooperation (ITEC) Program is a bilateral programme with the aid of the Indian Government, and it is a flagship program of the Indian Government's capacity-building effort of establishing relations of mutual concern and interdependence between developing countries. ITEC invites 161 nations from Asia, Africa, East Europe, Latin America, the Caribbean, the Pacific, and Small Island Developing States to share in the developmental expertise India has amassed during its six decades as a free country.
This programme has been signed up by 30 participants from 24 different nations including Azerbaijan, Chile, Cote D'Ivoire, Ethiopia, Iraq, Jamaica, Sri Lanka, Maldives, Mongolia, Panama, Philippines, Russia, Kingdom Of Eswatini (Formerly Called Swaziland), Tajikistan, Tanzania, Uganda, Madagascar, Nicaragua, Niger, Malawi, Morocco, Panama, Cuba, Argentina, Cambodia.
It will be conducted from 9th January to 27th January 2023 and will include sessions about leadership, effective communication strategies, employee engagement and Design thinking and problem-solving.
The programme began with Opening Remarks and Lighting of the Lamp ceremony by Chief Guest DV Shastry, Exec. Director, Natural Gas Society & Former ED, GAIL, Vandana Puri, AVP & Head, EE&C, Dr Subhajyoti Ray, Director, Noida Campus.
Chief guest DV Shastry interacted with the participants and shared his bhi valuable knowledge with them.
Read Also :
BPCL adopts Innovative approach to Valorizing Bio-refinery Waste