PSU NEWS
PSU Connect Media celebrates International Yoga Day 2023
Sneha Bisht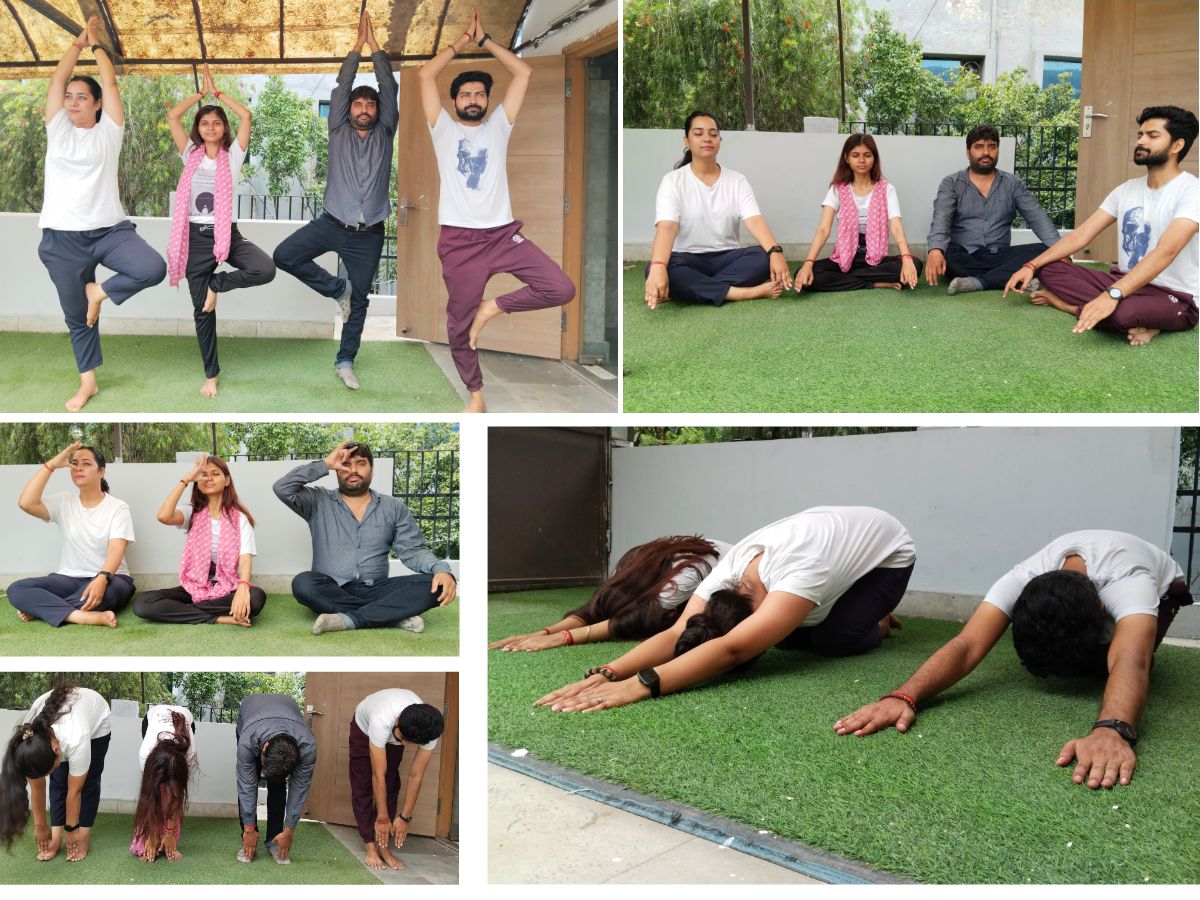 New Delhi: India's leading PSU news web portal PSU Connect Media Pvt Ltd celebrates International Yoga Day 2023 on June 21, 2023.
This year the theme for International Yoga Day 2023 is 'Yoga for Vasudhaiva Kutumbakam,' which aspires to 'One Earth, One Family, and One Future.'
The Whole world today on June 21 celebrates the International Day of Yoga, a physical, mental and spiritual practice which originated in ancient India.
Read Also :
RVNL Appoints Vivek Gupta as Part-time Government Director onboard
YOGA is an ancient practice that originated in India and unites everyone, today crores of people from all over the world are doing yoga and expanding the global spirit through the International Day of Yoga.
Its popularity for its mental, physical, and spiritual benefits, which incorporate various postures, meditation techniques, and breathing exercises to promote overall well-being and harmony.

Read Also :
MOIL's November Production up by 35% y-o-y
History of Yoga Day
The idea of observing International Yoga Day was first proposed by Indian Prime Minister Narendra Modi, in his UN address in 2014, suggested an annual Day of Yoga on June 21, as it is the longest day of the year in the Northern Hemisphere and shares a special significance in many parts of the world.
Following the initial proposal, the UN adopted the draft resolution, entitled "Day of Yoga", in 2014. The consultations were convened by the delegation of India.
A total of 177 nations co-sponsored the resolution, which is the highest number of co-sponsors ever for any UNGA resolution of such nature.
This year's Theme for International yoga day is "Yoga For Vasudhaiva Kutumbakam". In a Sanskrit phrase, it was found in Hindu texts such as the Maha Upanishad, which means "The World Is One Family". Vedic tradition mentions "Vasudhaiva Kutumbakam" meaning all living beings on the earth are a family.
Read Also :
Bobba Group Announces Flexible Pay-As-You-Store Storage Option for Businesses