Other
Yatish Kumar's first poetry collection 'Antas Ki Khurchan' received the 'Maithili Sharan Gupt Award'
Received the honor from Shri Mohit Sinha, Director General (Human Resources), Railway Board, in a grand ceremony organized in Delhi on Wednesday.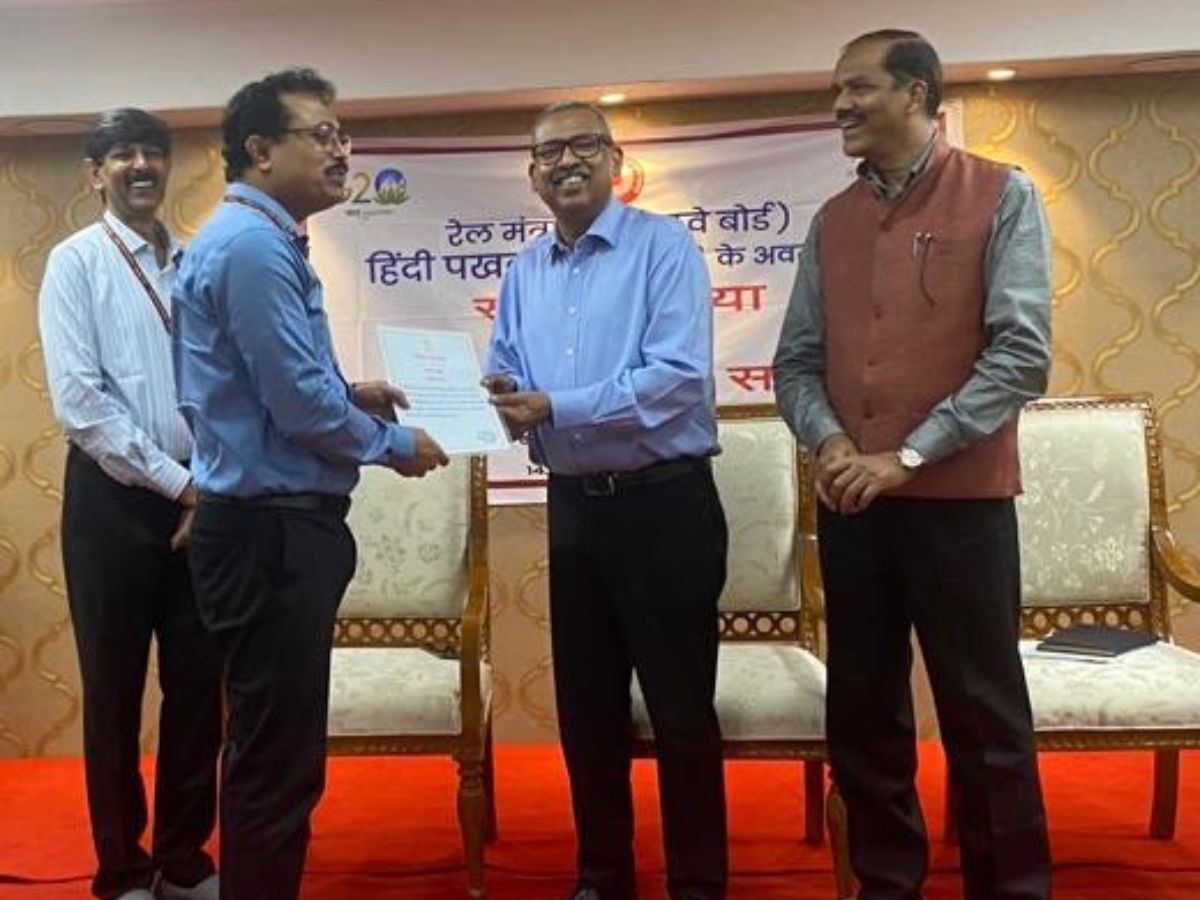 Kolkata: Young and renowned Hindi poet Yatish Kumar's first poetry collection 'Antas Ki Khurchan' has been awarded the prestigious 'Maithili Sharan Gupt Award' of the Government of India for the year 2021. He was given this honor by Shri Mohit Sinha, Director General (Human Resources), Railway Board, at a grand ceremony held in Delhi on Wednesday.
This poetry collection, published in the year 2021, has received immense appreciation from readers, reviewers, and critics. This work has also been honored with 'Jaipur Sahitya Samman' by the renowned organization of Rajasthan in the year 2022.
The collection contains the voice of society and sentiments- There are 96 poems in the poetry collection, divided into two sections - Desh Raag Aur Aas-Paas (65 poems) and Sanjha Dhaga (31 poems). In these poems, the poet has made every possible effort to portray the positive side of society. This is the reason why the collection has been called 'a collection of poems of hope' by readers and critics. In his notes on this poetry collection, senior litterateur Vinod Kumar Shukla and in the collection's introduction, senior poet Ashtabhuja Shukla have also highlighted the poems' positive aspects and the poet's human side.
Read Also :
IOC bids farewell to H.S. Rajpal, Executive Director (Law)
Apart from the awards, reviews of this book have been published in reputed newspapers, magazines, and web portals of the country. Reviews of many stalwart writers including eminent critic Arun Hota, Meena Budhiraja, Prabhat Milind, Anand Gupta, and eminent novelist Mrityunjay Kumar Singh have been published. This book has been discussed on many established platforms including national literary events, Kalinga Literary Festival, Doordarshan-Bangla. In the discussion session organized on this collection, senior litterateur like Prof. Shambhunath, Dr. Ashutosh, Priyankar Paliwal, Neelkamal, Dr. Ved Raman, Rakesh Bihari, Nishant, senior journalist Sudhanshu Ranjan have expressed their views.
If we look at the collection from the perspective of publishing calculations, then in just two years of its publication, the third edition of the collection has been published and till now more than 2000 copies have reached the readers
Read Also :
Sunil Verma ED (Marketing, Retail LNG, JV)  leaves GAIL after 32 glorious years
Yatish Kumar creates poems that connect people- Born on 21 August 1976 in Munger (Bihar), Yatish Kumar has created a distinct identity in his unique style of poetry on popular novels, stories and travelogues along with poetry and stories. In the year 2021, his first poetry collection 'Antas Ki Khurchan' was published, and in January 2023, his second poetry collection 'Aavirbhaav' (poetry on 11 famous works of Hindi literature) was published, which is getting a lot of love from readers, critics and literature lovers. Yatish Kumar, a 1996 batch Railway Officer, is known for his active literary creation and efficient management. He was also honored with the National Award in 2006 for his outstanding contribution to the Indian Railway Service. Apart from literary pursuits, he is working with various NGOs to bring positive changes in society.
Read Also :
Unlocking Success: GAIL Project Meet