Steel Minister takes SAIL western region review meeting power-sector-news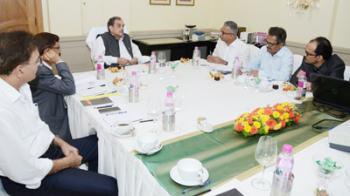 New Delhi. Union Minister of Steel Birender Singh took a review meeting of Steel Authority of India Ltd. (SAIL) western region's sales performance at Goa on 27/12/2016. He opined that SAIL should increase the market share of its products and try to replace the imports by leveraging the products from its new mills.
The Indian steel industry is poised for good growth in view of consumption potential in the country. SAIL's has to find out new markets and develop value added products to take larger share of the market. He further opined that SAIL should target specific steel intensive segments like infrastructure, railways, highways, automobiles etc. Government's focus on developing infrastructure including the schemes like housing for all will boost the steel demand.
This demand should be assessed and the production should be matched accordingly. The Minister also stressed on domestic steel producers, specially the PSUs, to take lead role in augmenting consumption of steel in the country. Presently, the domestic steel consumption stands near 60 Kg per capital as compared to the world average of 208 Kgs.
Posted Date : 05-01-17
Categories : power-sector-news
Tag Cloud: power-sector-news