Indian Railways to Revamp Byculla Station through CSR CSR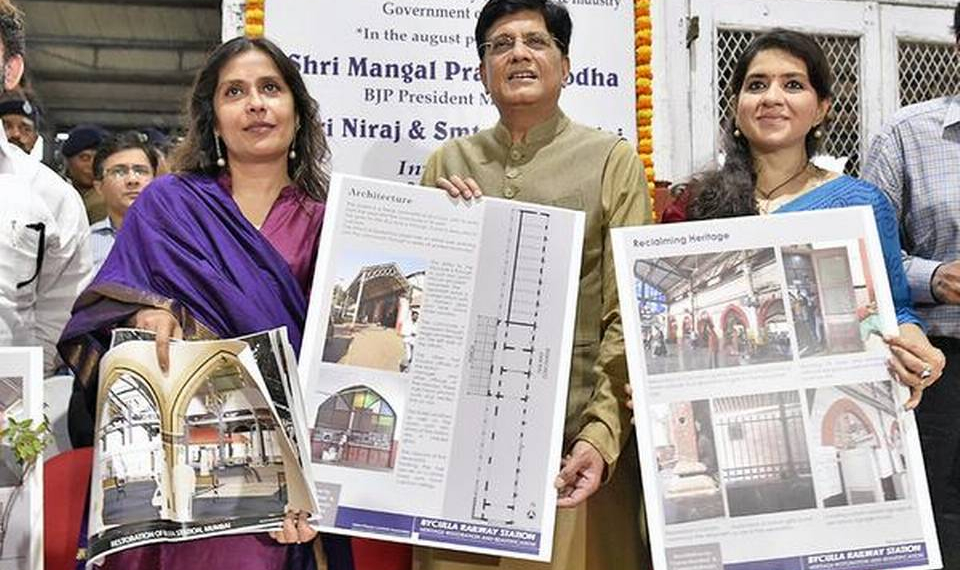 Mumbai: Railway Minister Piyush Goyal launched restoration work of 166 years old Byculla station of worth Rs 3.5 crore through Corporate Social Responsibility (CSR). 
Apart from Byculla railway station, the minister announced the beautification of nine other suburban stations including Thane, Vasind, Dombivai, Nilaje, Kurla, Mumbra, Chunabhatti, Ambivali and Chattrapati Shivaji Maharaj Terminus (CSMT). 
'Such efforts can often take years as we want to do the best possible job on these structures, but I am to hear that we shall see significant progress soon and shall hopefully be here at another event before the year ends to inaugurate the new and restored Byculla station,' Goyal said. 
A memorandum of understanding (MoU) was signed last year between Mumbai Division, Central Railway and the NGO 'I Love Mumbai', an NGO lead by BJP leader Shaina NC and The Bajaj Group Charitable Trust, to the restore structures of Byculla railway station. The NGO will embark on restoration work in association with conservation architect Abha Lambah. 
Posted Date : 23-07-19
Categories : CSR