NEW FACES IN PSUS
DS Nanaware assumed charge as Director, Pipelines in IOCL
ACC on December 27, 2021, approved the appointment of DS Nanaware for Director, Pipelines in Indian Oil.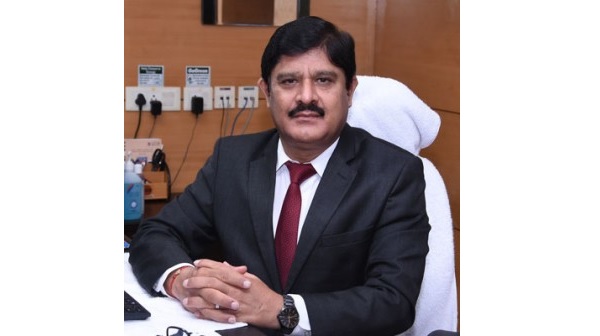 Image credit: ihbl.in
New Delhi: Shri Dayanand Sadashiv Nanaware assumed his charge as Director, Pipelines in IndianOil. The Appointments Committee of the Cabinet on Monday, December 27, 2021, approved the appointment for the post.
IOCL mentioned, "Disclosure under Regulation 30 of SEBI (LODR) Regulations 2015 -Change in Directorate of the Company In accordance with the Regulation 30 of SEBI (Listing Obligations and Disclosure Requirements) Regulations 2015, it is hereby informed that Shri Dayanand Sadashiv Nanaware has been appointed on the Board of IndianOil as Director (Pipelines) with
effect from 28° December 2021 (Afternoon).
About Dayanand Sadashiv Nanaware
Shri D. S. Nanaware, aged 58 years, is a Mechanical Engineer. He has over three decades of rich and varied experience in conceptualisation & design, construction, operations & maintenance, engineering & project management consultancy across the hydrocarbon pipelines industry. Prior to assuming charge as Director (Pipelines), he was Executive Director (Projects) of IndianOil's Pipelines Division. During his career, he was instrumental in successful implementation (conceptualisation to commissioning) of challenging pipeline projects (natural gas pipelines, crude oil pipelines & product pipelines) across various geographies.
Shri Nanaware is a keen proponent for ushering a gas-based economy in the country and has played a key role in the formation of two JV companies viz. GSPL India Gasnet Limited and GSPL India Transco Limited, promoted by Gujarat State Petronet Ltd., IndianOil, BPCL & HPCL, to create a pan India gas pipelines infrastructure. Shri Nanaware is also on the Board of two Joint Venture Companies viz. IHB Ltd. (a JV of IndianOil, HPCL & BPCL) and Indradhanush Gas Grid Ltd., (a JV of IndianOil, ONGC, GAIL, OIL & NRL). IHB Ltd. is implementing the world's longest LPG pipeline project from Kandla (Gujarat) to Gorakhpur (Uttar Pradesh). Indradhanush Gas Grid Ltd. is implementing Natural Gas Pipeline projects connecting the states in North East India.