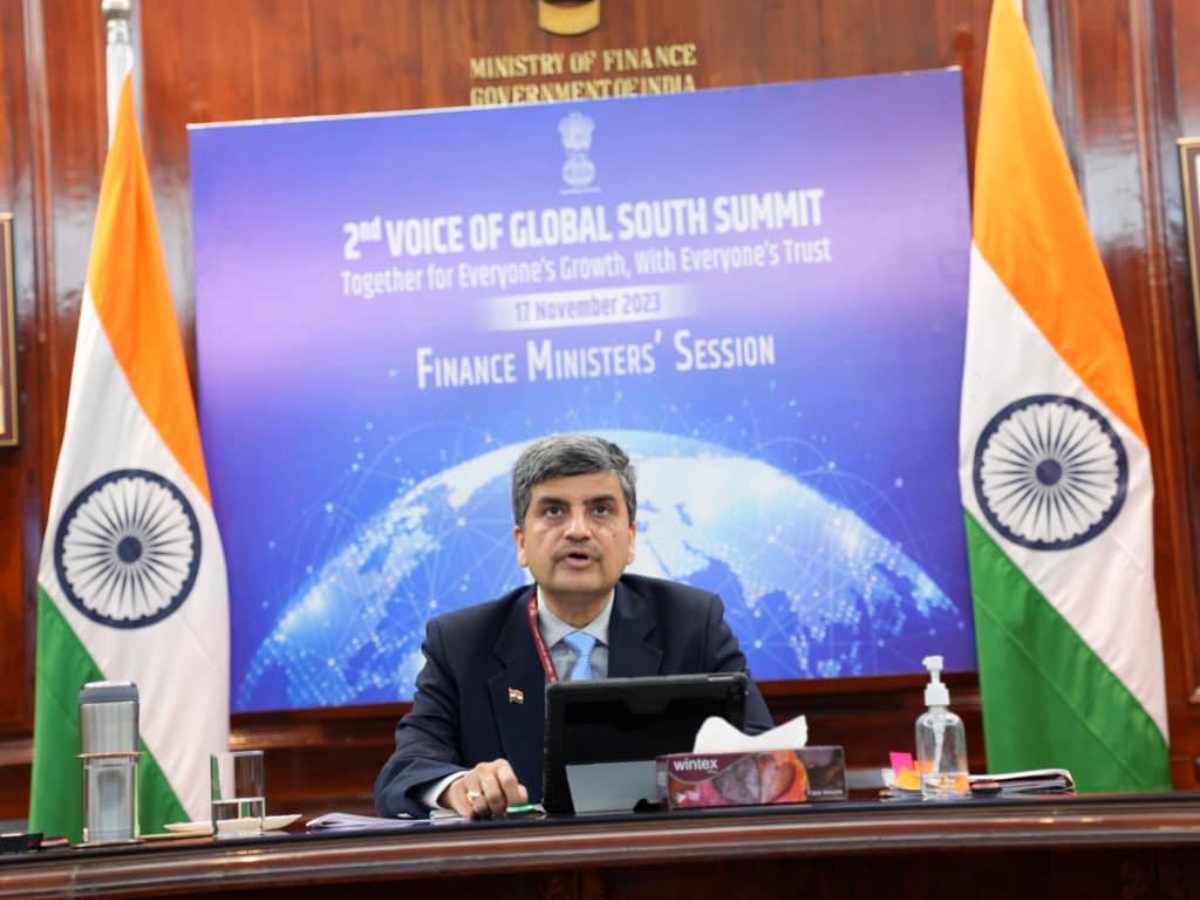 New Delhi: India hosted 2nd Voice of the Global South Summit VOGSS2.0 under the overarching theme of "Together, for Everyone's Growth, with Everyone's Trust" via virtual mode today. On behalf of India, Mr. Ajay Seth, Secretary, Department of Economic Affairs, Ministry of Finance, addressed the Finance Ministers' Session of VOGSS2.0.
The VOGSS2.0 brought together Finance Ministers and Dignitaries from Kenya, Kyrgyz Republic, Liberia, Madagascar, Moldova, Mozambique, Nepal, Nigeria, Solomon Islands, Tanzania, and Uganda to deliberate under the theme of "Financing People-Centric Development".
Read Also :
Indian Govt signs USD 175 million loan agreement with ADB
The session focused on ways to sustain the momentum generated at the 1st VOGSS and New Delhi G20 Leaders Summit towards achieving shared aspirations for an inclusive and equitable international development paradigm.
Dignitaries shared significant efforts taken by respective governments to drive people-centric development, particularly in Human Capital investment, providing Basic Education for all, Affordable Healthcare, and advancing Digital Financial Inclusion, among others.
Read Also :
Power Grid Shines Again; Honors for Flagship Project
Participants from the Global South exchanged their views on a wide range of issues of global importance ranging from MDB Reforms, resolving Debt Vulnerabilities, advancing Financial Inclusion, and ways to scale up financing for accelerating progress on SDGs, among other issues.
The ideas and suggestions from members of the Global South from today's session under VOGSS2.0 will inform deliberations during the G20 Virtual Summit under G20 India scheduled on 22 November 2023.
Read Also :
Naval Exercise Prasthan at ONGC's R 12A Ratna Platform