railway-news
Railway Minister inspects multi modal Sabarmati transport hub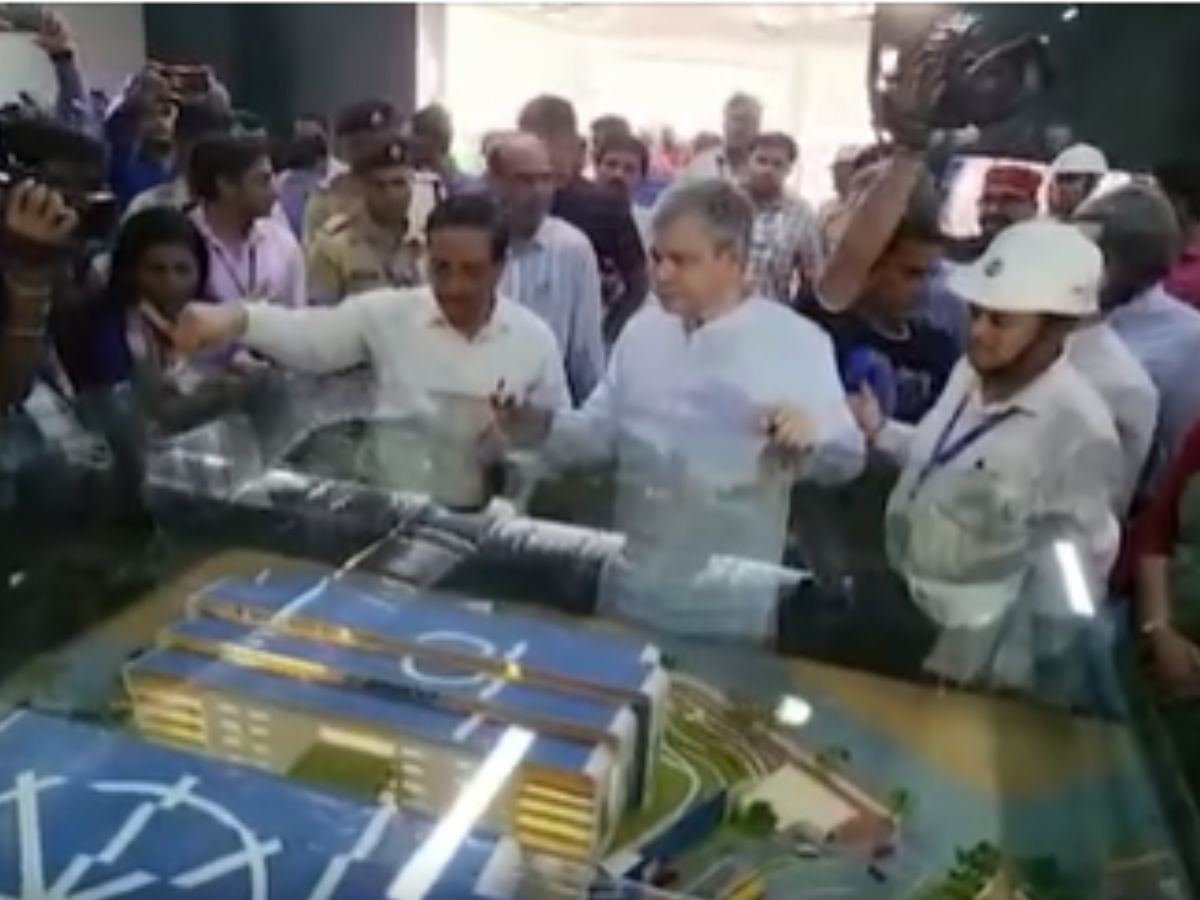 New Delhi: Hon'ble Minister of Railways Shri Ashwini Vaishnaw reviewed the progress of under-construction multimodal Sabarmati Passenger Hub in Gujarat, today.
The Sabarmati HSR Station is located in a railway yard between two Indian Railway stations of Sabarmati (SBI and SBT) and is in close vicinity to two Metro stations and a BRTS stop. Sabarmati HSR being the terminal station of the Mumbai-Ahmedabad High Speed Rail Corridor, NHSRCL has planned to develop it as a Multimodal Transport Hub in the region which will connect the HSR line to Indian Railways, Metro station and Bus Rapid Transit (BRT) system, all located within a short walk for easy transfers.
Mumbai Ahmedabad High Speed Rail will traverse through Western Railways Ahmedabad Junction Railway Station and shall be integrated with Saraspur side of the existing Ahmedabad Junction station. Ahmedabad HSR station will be built over the existing railway lines on east side (Saraspur side) above platform no. 10, 11 & 12.
To provide seamless connectivity and integration between the various transport modes around the HSR station, a Multimodal Transport Hub building has been planned on the East side of Sabarmati HSR station along with three foot overbridges (FOBs), fitted with travellators.
These FOBs will connect Hub building with Sabarmati HSR station, both the Sabarmati Railway stations, Metro station and the BRTS stand. A Multi modal Integration plan for Sabarmati HSR station was developed in consultation with all stakeholders and necessary interventions were proposed such as road widening, redesigning of road geometry and junctions, Table top pedestrian crossings etc.
Read Also :
IOC bids farewell to H.S. Rajpal, Executive Director (Law)