Shri R Vikraman Director NLCIL Receive Top Rankers Excellence Award 2020 HONOR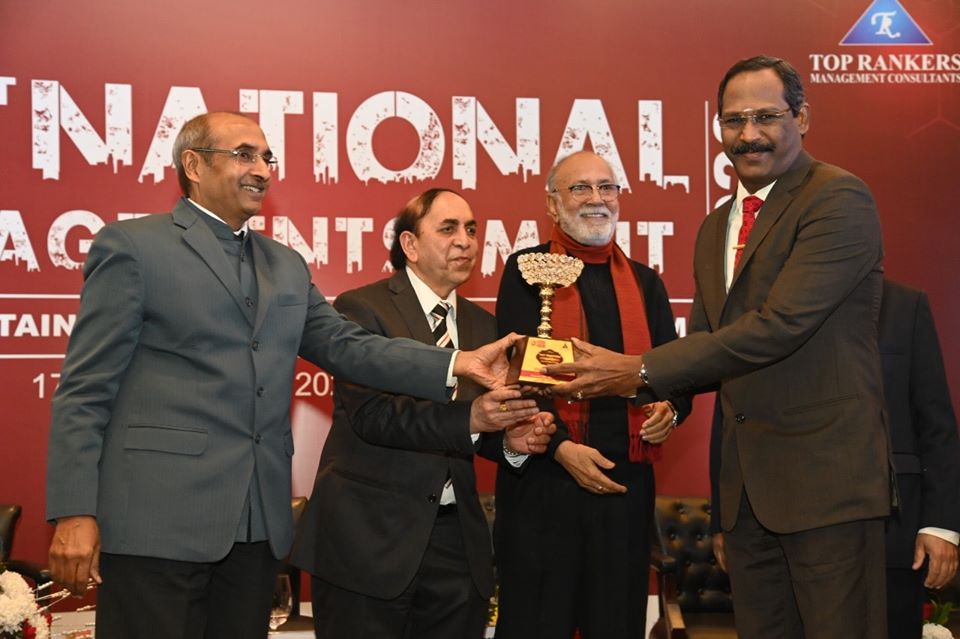 New Delhi: Shri R. Vikraman ,Director(HR),NLCIL receiving the TOP RANKERS " HR LEADERSHIP" Award during the inaugural function of 21st Annual National Management Summit held on 17th January 2020 at New Delhi.
Shri R.Vikraman Director (HR) received the prestigious award for being an inspiring role model as a top HR leader from Padmashree  Dr. Pritam Singh, Shri. Yogi Sriram,Sr. VP, Corporate HR, Larsen & Toubro and Shri V.S.K Sood, President of Top Rankers Management Club.  Shri R. Vikraman is known for his excellence in seamlessly fusing technology with HR operations and his boldness in taking HR interventions forward to realize NLCIL's corporate vision 2025.
Top Rankers Management Consultants is a leading consultancy house promoted by a panel of intellectuals and researchers. It is involved in the training as well as consultancy in the areas of Human Resource Management, Manpower Placements and Head Hunting, HRD and Allied Services, Personnel Audit, Employee Relations Coaching and Counselling, Organization Development, General Management as well as Building Organizational Strategy, Performance Appraisal, TQM and Benchmarking.
Posted Date : 18-01-20
Categories : HONOR