NCL Scripts History Created New Record by Producing 93.10 MT Coal PERFORMANCE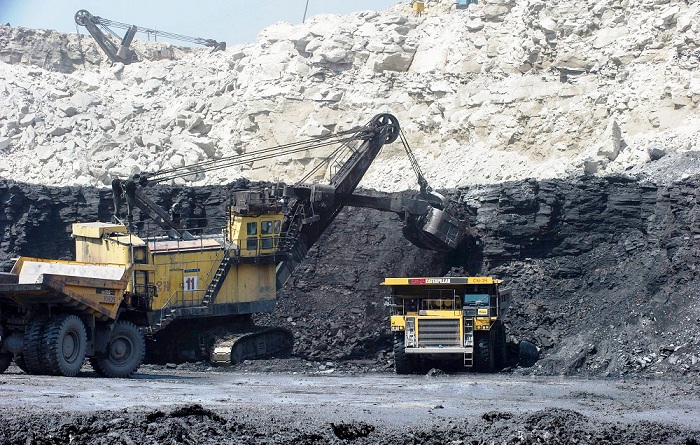 Singrauli:
Breaking its own record,
Northern Coalfields Limited (NCL)
has surpassed a new milestone of coal production by producing 93.10 Million Tonne of coal till 3rd March 2019, which is the highest ever in a financial year since the inception of the company. The production breaks past the company's own record of producing 93.02 million tonnes of coal in the last fiscal.
Shri P.K. Sinha, CMD, NCL, Shri Gunadhar Pandey, Director (Technical/ Operations),  Shri P.M. Prasad, the Director (Technical/Project & Planning)  and Shri N. N. Thakur the Director (Finance) congratulated Team NCL and expressed hope that the company will achieve its annual targets well within time.
NCL has produced 93.41 million tonnes of coal in the current financial year till Monday (March 4), which is 10% higher than the same period of the last year. The company has dispatched 93.92 million tonnes of coal so far in the current financial year which is 6% more than the corresponding period of the last fiscal. Likewise, NCL has supplied 78.45 million tonnes of coal to powerhouses which is in excess of 8% of the volume supplied to powerhouses in the same period of the last fiscal.
Notably, NCL has been entrusted with the responsibility of producing 100 million tonnes of coal and dispatching 100.50 million tonnes of coal. The company has already achieved 93% of assigned annual targets of production and dispatch. Going by its spectacular performance all through, the company is likely to achieve the current fiscal targets well within the time.
Posted Date : 06-03-19
Categories : PERFORMANCE
Tag Cloud: PERFORMANCE