KIOCL Declared 3rd Quarter Financial Results for FY 2018-19 PERFORMANCE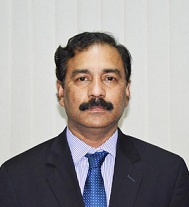 New Delhi:
KIOCL Limited,
has declared its Q3 financial results for the year 2018-19. In its Board Meeting held on 8th February 2019 at New Delhi, Board of Directors of the Company approved its un-audited financial results of 3rd Quarter for the Financial Year 2018-19.
After the Board Meeting, the Company has reported a PBT of Rs. 27.05 crores,a jump by 52% & PAT of Rs.21.14 crores, a jump by 64%against Rs.17.77 crores & Rs.12.92 crores respectively of the previous financial year for the corresponding period 
Cumulative PBT went up by 205% to Rs.86.17crores from Rs.28.21 Crores and PAT up by 213% to Rs.67.04 crores from Rs.21.43 crores.
CMD, KIOCL, Shri MV Subba Rao stated that during the third quarter, iron ore market was dull due to subdued steel demand both in domestic and international markets and Pellet of premium grade crashed by 50%. However, KIOCL maintained its strength in the Pellet market by maintaining higher realization with respect to market prices and earned foreign exchange of Rs. 848 crores.
Mr. Rao told that KIOCL Board approved its JV agreement with Rashtriya Ispat Nigam Limited at Visakhapatnam for setting up of 2 million tons per annum capacity pellet plant. DPRs have been approved for its Blast Furnace modernization through backward and forward integration. KIOCL also signed MoU with SAIL for the study of the feasibility report for setting up of captive pellet plants under JV for various SAIL Units. 
Mr. Rao also informed that statutory clearances for obtaining captive mines are under the advanced stage and KIOCL has received 2nd largest exporter award from Indian Customs, Mangalore division.  
Posted Date : 11-02-19
Categories : PERFORMANCE
Tag Cloud: PERFORMANCE