NCL Khadia Area Achives Coal Despatch Target 32 Days Ahead of Fiscal Completion PERFORMANCE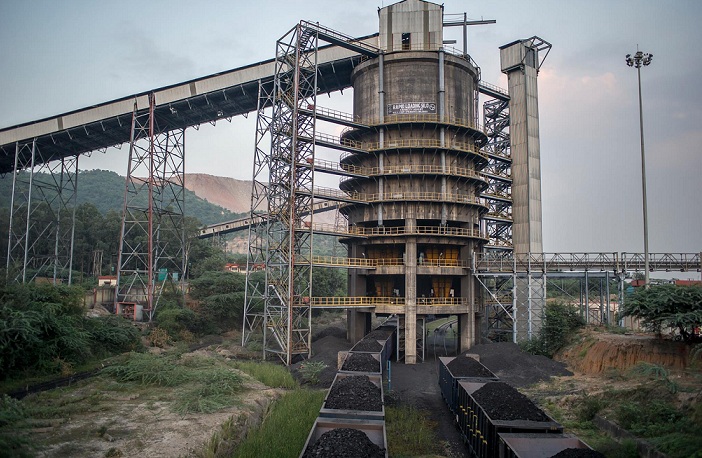 Singrauli:
Coal projects of the
Northern Coalfields Limited (NCL)
have begun to accomplish assigned targets long before the completion of fiscal and the said beginning has been marked by Khadia coal area of the company. On Wednesday, Khadia Opencast Project achieved its coal dispatch target straight 32 days ahead of fiscal completion by dispatching 10.54 million tonnes of coal in the financial year 2018-19 against the assigned target of 10.50 million tonnes. With this, the area has achieved the distinction of being the first project to achieve either of the targets given for production and dispatch for the current financial year.
Khadia Area also crossed 10 million tonnes of coal production in current fiscal on Thursday. The area has been assigned the target of 10.25 million tonnes of coal production in the current financial year and going by the present level of performance, the project is likely to achieve the goal shortly. The area has recorded a historical increase of 30% and 43% in coal production and dispatches respectively in comparison to the corresponding period of last year
Shri P. K. Sinha, CMD, NCL and Functional Directors of the company congratulated General Manager Khadia Shri M.K.Prasad and his entire team for the extraordinary achievement and hoped that other coal areas of the company will also meet its annual targets well in time and the company will surpass its coal production target of 100 million tonnes and dispatch of 100.50 million tonne.
Besides being closer to the achievement of annual coal production target, NCL Khadia Area has also entered the bracket of projects with 10 million tonne coal production and despatch. After Jayant, Nigahi, Amlori and Dudhchua, the Khadia OCP has become the fifth project of NCL producing and dispatching more than 10 million tonnes of coal in a financial year. During the fiscal year 2017-18, the Khadia project had produced 8.80 million tonnes of coal and dispatched 8.20 million tonnes of coal.
Posted Date : 28-02-19
Categories : PERFORMANCE
Tag Cloud: PERFORMANCE