Core sector growth rises to 4.9% in August railway-news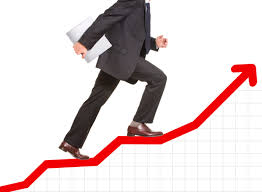 NEW DELHI: Core sector growth rebounded to a five-month high in August while manufacturing activity expanded for the second month running in September, providing some cheer for an economy that saw growth touch a three-year low in the June quarter. The data would have been factored in by the monetary policy committee ahead of the Reserve Bank of India announcing the policy on Wednesday. 
The core sector, comprising eight infrastructure segments, saw a 4.9% rise in output in August compared with 2.6% in July, data released by government showed. To be sure, the growth was driven largely by a sharp rise in coal and electricity output and wasn't evenly spread. Crude oil, cement and fertiliser declined. The core sector grew 3.1% in August last year. 
Increases in both output and new orders helped the manufacturing sector remain in the expansion zone with the Purchasing Managers' Index (PMI) coming in at 51.2 in September, the same as August. A reading above 50 on the index indicates expansion. 
Posted Date : 10-10-17
Categories : railway-news
Tag Cloud: railway-news